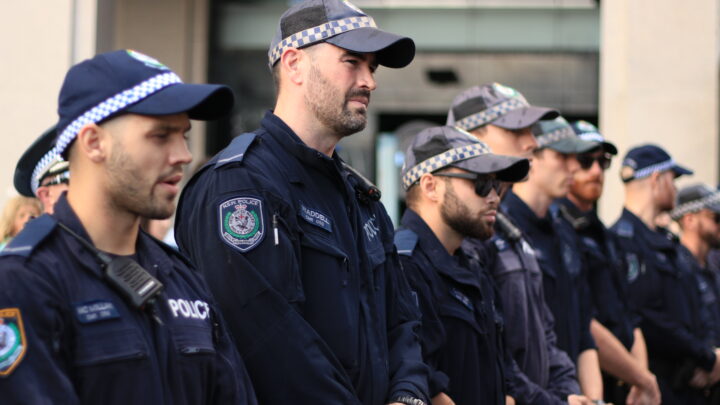 Many were shocked this week by the footage of Sydney University Law Professor Simon Rice being pushed to the ground whilst observing a student protest.
Professor Rice was placed under arrest for violating COVID-19 restrictions, with many questioning both the grounds for the arrest and the use of force.
Here's an outline of the law relating to arrests by police and how much force can be used during them.
When Can You Be Arrested?
Generally, police can only arrest somebody if they have a warrant. However, they can arrest somebody without a warrant if they are satisfied that the arrest is reasonable necessary to:
Stop the person committing an offence or another offence;
Stop the person fleeing;
Enable inquiries to be made to establish the person's identity;
Ensure that the person appears in court;
Obtain property connected with an offence;
Preserve evidence or prevent the fabrication of evidence;
Prevent harassment or interference of witnesses;
Protect the safety or welfare of any person; or
Because of the nature and seriousness of the offence.
Under the current Public Health (COVID-19 Restrictions on Gathering and Movement) Order (No 5) 2020, a person must not participate in an outdoor public gathering in NSW of more than 20 people.
Although there are a number of exceptions to this rule, protest activity is not one of them.
Non-compliance with a public health order is an offence and could result in a fine of up to $11,000 for an individual, although the most common result in an on-the-spot fine of $1000.
In the case of Professor Rice, it seems he was placed under arrest for participating in an unlawful outdoor public gathering.
How Much Force Can Be Used?
Professor Rice had his legs kicked out from under him and was pushed to the ground whilst trying to stand up.
Under section 231 of the Law Enforcement (Powers and Responsibilities) Act 2002, police officers are permitted to use "such force as is reasonably necessary" to arrest a person or stop them from fleeing an arrest.
What constitutes a "reasonable" level of force can be difficult to determine, but should be limited to what is necessary to restrain. This means if you were to resist arrest, more force could be use, but if you are otherwise compliant any use of force should be kept to a minimum.
Any force beyond what is reasonably necessary to perform an arrest, will amount to the criminal offence of common assault, or assault occasioning actual bodily harm (AOABH) if injuries are inflicted which are more than just 'transient or trifling'.
Examples of actual bodily harm include lasting scratches, abrasions and bruises.
Common assault carries a maximum penalty of two years in prison, while the maximum for AOABH is five years in prison, or seven years when committed in the company of another person or persons.
Rights and Obligations on Arrest
Before an arrest, police officers must:
Give you evidence that they are a police officer (unless they are in
uniform);
State their name and place of duty;
Tell you the reason for arrest; and
Provide you a warning or refusal to comply with a request you make during the arrest may be an offence.
You must provide your name and address once asked, but she otherwise should provide no comment – although there are some exceptions for serious offences.
If you resist arrest you could be charged under Section 546C of the Crimes Act 1900 (NSW) which carries penalties of up to 12 months in prison and/or a fine $1,100.  It's in your best interest to comply as there are no clear protections for somebody resisting arrest which is unlawful.
Arrested? Seek legal advice
The first thing an individual should do when arrested is contact an experienced, specialist criminal defence lawyer.
When choosing a criminal law firm, it is a good idea to have a look through their recent cases and client testimonials to get a feel of whether they are the right firm for you.
Take special care to ensure that they have Accredited Specialist Criminal Lawyers and that their fees for different types of cases are clearly displayed, so there are no nasty financial surprises down the track.
Last updated on
Receive all of our articles weekly
Author
Jarryd Bartle
Jarryd Bartle is an Associate Lecturer in Criminology and Justice Studies at RMIT University and a consultant for the
Bridge of Hope Innocence Initiative
, which investigates claims of wrongful conviction and advocates for systemic reform to protect against miscarriages of justice.