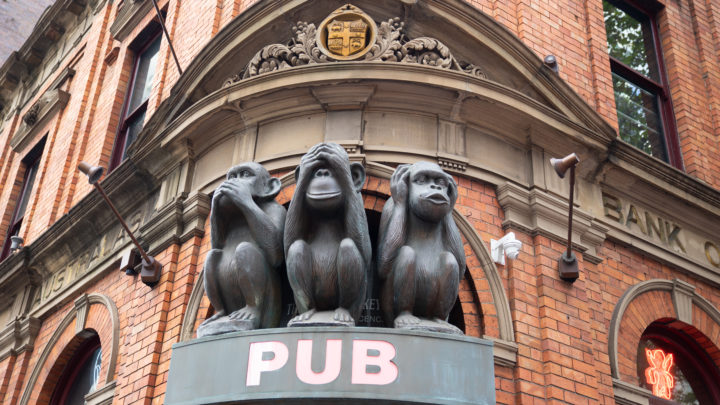 January doesn't just signal the start of a new year, it's also when a range of new laws will commence in New South Wales.
Rollback of lockout laws
For many late-night business operators and socialisers, the rollback of lock out laws across Sydney, which will come into effect this month, is cause for celebration.
Controversial lockout laws were introduced in 2014 after a number of one-punch assaults, some of which resulted in death.
Sydney teenager Thomas Kelly died after being hit on a night out in Sydney's Kings Cross in 2012, and Daniel Christie had his life support was switched off nearly two weeks after being subjected to a king hit in the same area on New Year's Eve 2014.
The resulting lockout laws were intended to reduce alcohol fuelled violence across the Sydney CBD entertainment precinct, including Kings Cross, Darlinghurst, Cockle Bay, The Rocks and Haymarket.
The legislation mandated 1.30am lockouts and 3am last drinks at bars, pubs and clubs.
Reduction in violence
The effect of the laws has been closely monitored. An independent review was conducted by former High Court Justice Ian Callinan in 2016 and a NSW Parliamentary Committee Inquiry was conducted last year.
And while data does suggested that alcohol-related violence in the Sydney CBD and Kings Cross fell significantly from 2014-2019, there was a corresponding fall in foot traffic as well as the decimation of Sydney's night life, costing the New South Wales economy an estimated $16 billion per year in lost revenue. At one point, statistics suggested that foot traffic in the Kings Cross area had fallen by as much as 80% on weekend nights.
Studies have also found that the laws did not lead to an overall reduction in alcohol consumption, that they resulted in violence being shifted to nearby suburbs such as Pyrmont (especially The Star Casino) and Newtown, and may have had an impact in drinkers staying home and engaging in domestic violence.
As a result, Premier Gladys Berejiklian pledged to find a 'balance' between safety concerns and boosting the night time economy.
Laws were relaxed at the start of 2017, but late last year the Government decided to roll back the laws, almost in their entirety.
'One-punch laws'
What is interesting to note though, is that around the same time as it introduced the lockout laws, the New South Wales Government also introduced new 'one punch' laws mandating a minimum sentence of eight years for a drug or alcohol-fuelled assault that results in death.
Section 25A(2) of the Crimes Act 1900 (NSW), for example, prescribes a maximum penalty of 25 years in prison for 'assault causing death while intoxicated'.
And section 25B of the Act sets a mandatory minimum sentence of eight years in prison for that offence.
It is difficult to know whether one-punch offences have achieved their intended objective.
The changes
The New South Wales Government has now relaxed lockout laws, except in the Kings Cross precinct where they will remain in place.
The changes come into effect on 14 January 2020, and include:
Removing 1:30am last entry for all licensed venues in the Sydney CBD, including Oxford Street
Extending last drinks by 30 minutes at venues with 'good records'
Removing restrictions on serving cocktails, shots and drinks in glass after midnight
Extending bottle shop opening hours across NSW until midnight from Monday to Saturday, with an 11pm closing time on Sunday
Increasing small bar patron capacity from 100 to 120 across the entire state.
Concerns about violence
Those critical of the laws returning say that the wider community is largely supportive of the lockout laws and that repealing them only serves the vested interests of a 'vocal few' whose businesses have suffered as a result of the alcohol curfews.
Others, however, believe the changes represent an opportunity to restore Sydney's reputation for vibrant night life, and in fact, re-invent it in a way that lets people enjoy late night venues while remaining safe.
While there is already a large network of CCTV cameras operating  across the city, options that have been mooted include better lighting and other security measures, and a wider diversity of venues.
Receive all of our articles weekly