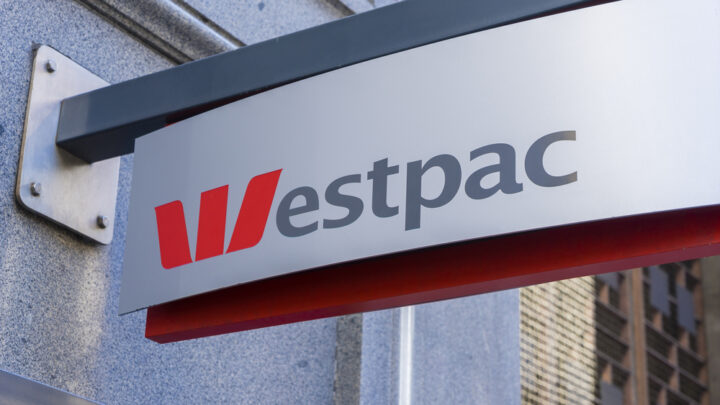 Banking giant Westpac admitted this week that it systematically contravened anti money laundering and counter terrorism financing laws, and has been ordered to pay a fine of $1.3 billion – which is the biggest in Australia's history.
But many are questioning why banking executives have escaped criminal prosecution, despite evidence they were aware – or at least should have been aware – of what was going on, and considering that in any case 'ignorance of the law is not defence' to criminal offences.
The story so far
When they surfaced at the end of 2019, the allegations against Westpac incensed Australians, many of whom not only use the corporation's banking services, but also support its emergency helicopter service.
AUSTRAC, the organisation responsible for preventing, detecting and responding to criminal abuse of the financial system, found more than 23 million breaches by Westpac, totalling more than $11 billion.
The penalty of $1.3 billion handed out to the bank eclipses the $700 million fine imposed upon Commonwealth Bank in 2018 for similar conduct.
Westpac says it has now closed down the products associated with the breaches and enhanced its monitoring systems.
But many are asking why these checks were absent in the first place, why the bank should be allowed to make billions as a result of systemic criminal conduct and, perhaps most importantly, why those responsible for overseeing the company's operations aren't being individually prosecuted over the conduct – which amount to criminal offences.
How did the breaches occur?
Through the Westpac international transfer system, customers were able to transfer funds offshore, undetected.
This means that the 250 customers with suspicious transactions to the Philippines, South-East Asia or Mexico, which are suspected of being linked to child-trafficking, as well as hundreds of others customers who sent money off-shore, to buy cars or boats or homes or simply for the purpose of avoiding the Australian tax system, cannot be identified.
Here's why: The global standard for international transactions is the Society for Worldwide Interbank Financial Telecommunication (SWIFT) standard. This was established in 2009 as part of a global crackdown on money laundering and terrorism financing, and is used in most of the world's high-value cross border payments. It ensures that information about the sender and the receiver of money travel with the transaction wherever it goes.
However, AUSTRAC says in its statement of claim against Westpac, that having decided this global standard was too expensive, Westpac set up its own products: LitePay for small transfers of up to $3,000 and the Australasian Cash Management (ACM) platform, capable of facilitating payments of up to $100 million.
Under the SWIFT rules, all of these payments need to be accompanied by sender and recipient information, regardless of the size. However, in a significant number of cases – more than 19 million cases in fact –  Westpac did not record the originator, purpose of payment, beneficiary or jurisdiction of the origin of funds, creating invisibility and anonymity for those who used these systems.
Under Australian regulations, Westpac also had an obligation to report international funds transfers to AUSTRAC, which it also failed to do.
'Double standards and no accountability'
When the scandal erupted in 2019, a year after Westpac had been publicly stating it's 'zero tolerance' for slavery and human trafficking' Westpac chief executive Brian Hartzer was forced to resign, although he did so on a multi-million dollar payout.
Chairman Lindsay Maxsted retired, and there were several changes at a board level.
But the lack of legal sanctions against Westpac's senior management and board directors shows that personal accountability for senior executives is pretty much absent in Australia.
Westpac shareholders will now foot the cost of the $1.3 billion penalty, having already suffered a significant decline in the value of their shares.
New FAR regulations
The Federal Government, led by Scott Morrison who repeatedly voted against the Banking Royal Commission in the past, claims that change is coming.
It has proposed a new Financial Accountability Regime (FAR), which it says will introduce new regulations making it easier for individual executives and senior managers of large financial institutions to be prosecuted.
In relation to Westpac, AUSTRAC reported that it was not able to find sufficient evidence to criminally prosecute individual members of the bank's board, although it did find abundant evidence that the board as a whole failed in its oversight duties and corporate responsibilities.
Investigations by the Australian Federal Police, ASIC (Australian Securities and Investments Commission) and APRA  (Australian Prudential Regulation Authority) are still underway – but many believe there is little chance of banking executives being criminally prosecuted.
Laws against money laundering and terrorism financing
The Anti-Money Laundering and Counter-Terrorism Financing Act 2006 (Cth) seeks, among other things, to impose obligations on the financial services industry in order the reduce the ability of individuals and groups to use banking and financial services to engage in criminal activity.
The Act prescribes a range of procedures which financial services companies are required to follow to achieve this objective; from rules relating to the identification of customers, to disclosure obligations, ongoing due diligence, reporting obligations and the keeping of records.
It also contains a range of provisions relating to the administration of the rules set down by the Act; including the function, composition and powers of the regulatory body AUSTRAC.
The laws contained in the Act are enforceable a range of criminal offences – which are contained in Part 12. These offences are:
It is important to bear in mind that the prosecution must prove each element (or ingredient) of the charged offence beyond reasonable doubt before a person can be found guilty.
The Act also prescribes a range of civil penalties which apply to the contravention of its provisions. These are contained in Division 2 of Part 15 (sections 174 to 183).
And Division 3 of Part 15 (sections 184 to 189) empowers enforcement bodies to exercise their discretion to issue infringement notices for a range of breaches. These sections are normally applied in relation to less serious breaches of the Act.
Facing a corporate crime or compliance issue?
If you have been accused of a breach of regulations or an offence and would like to seek advice from a lawyer with specialist experience in corporate crime and compliance, call Sydney Criminal Lawyers anytime on (02) 9261 8881 to arrange a conference at one of our offices, which are located in the Sydney CBD and across the Sydney metropolitan area including Parramatta and Liverpool.
Receive all of our articles weekly