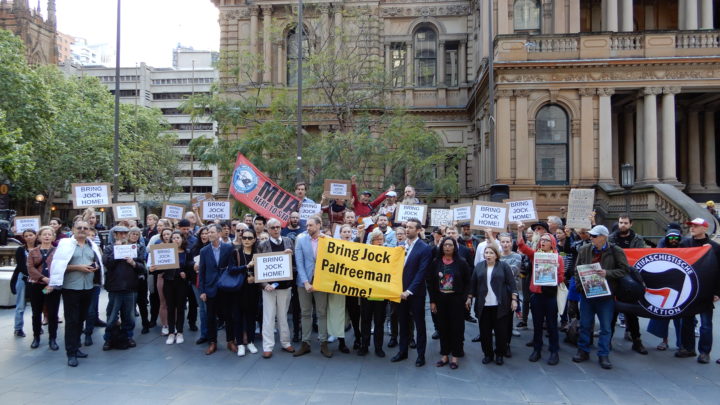 Jock Palfreeman has been unlawfully detained in Busmantsi Detention Centre in the Bulgarian capital of Sofia since 19 September. The Sydney man has served 11 years in prison for a murder that many believe was an act of self-defence, a view strongly supported by recently released footage.
Regardless of where one stands on the issue, the Sofia Appellate Court last month released the model prisoner on parole: a decision that's final under local law. However, in an unprecedented move, the Sofia Prosecutor's Office challenged the ruling and stopped him leaving the country.
Whilst serving a 20 year sentence in the harsh conditions of a Bulgarian prison, the now 32-year-old Palfreeman  formed the Bulgarian Prisoner's Association (BPRA), which exposed corruption in the correctional system and won much-needed human rights gains for local inmates.
Indeed, renowned Australian barrister Geoffrey Robertson has spoken out in support of Palfreeman, calling him a "human rights hero". And 292 Bulgarian judges have signed an open letter in support of the original appeals court parole release decision.
A courageous act turns tragic
Palfreeman was found guilty of murder in 2009. The conviction relates to a 2007 incident that involved 15 football supporters turning on him, after he stepped in to prevent them attacking two young Romani men late night near a public square in Sofia.
As the group of drunken men knocked him to the ground and surrounded him, the then 21-year-old Palfreeman – who was on a brief holiday visiting friends – pulled out a pocketknife to scare them off, but the ensuing melee resulted in the death of 20-year-old Andrei Monov, a local politician's son.
Dozens of Palfreeman supporters gathered at Sydney's Town Hall on 10 October to call for his swift return to Australia. A number of friends spoke of his upstanding character, which led him to step in to prevent a racially motivated attack upon two young men from a marginalised minority.
Long-time ally Green Left Weekly journalist Pip Hinman told the crowd that she remembers Jock as a politically aware teenager, helping to organise rallies against the war in Iraq. While a childhood friend of his spoke of the horrors of the Bulgarian prison system that Palfreeman has endured.
Time to return
The Bulgarian Supreme Court of Cassationn has asserted it will make a decision on Mr Palfreeman's continuing detention within two months, while Australian foreign minister Marise Payne has called for his release and stated that he should receive "due process, consistent with Bulgarian law".
Australian Greens Senator Mehreen Faruqi addressed the Sydney rally last Thursday stating that the Australian government should continue its efforts to see Jock released. And a statement from his Bulgarian friend Dessi Tzoneva called on prime minister Scott Morrison to champion his cause.
One thing that's clear is it's been ruled that Palfreeman has served enough time over a death that he didn't set out to cause. And he's served that time well, working to uphold the human rights of some local forgotten people, who perhaps couldn't have achieved that on their own.
It's high time that Jock returned home.
Receive all of our articles weekly