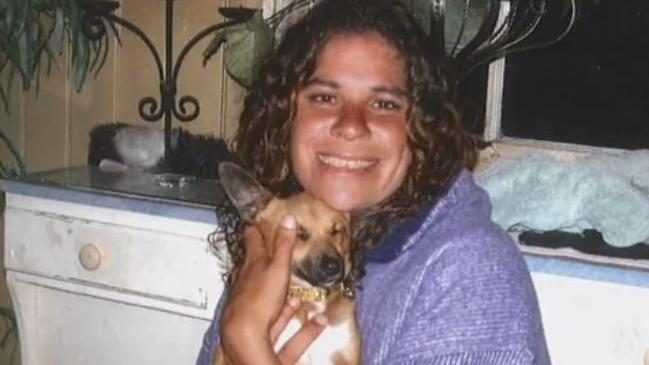 Two men have been sentenced to imprisonment over the violent sexual assault and death of 33-year old Lynette Daley.
Ms Daley died from injuries sustained during a sexual act committed by her 'on-again-off-again' boyfriend, 43-year old Adrian Attwater and his 47-year old friend Paul Maris, during a camping trip to a remote northern NSW beach.
Sentencing
In September, a NSW Supreme Court jury found the pair guilty of aggravated sexual assault over the incident. Mr Attwater was additionally found guilty of manslaughter and Maris of hindering the discovery of evidence. Both men were known to the police at the time.
The five-week trial heard the trio had been drinking heavily and driving up and down the beach in Maris' troop carrier, before Ms Daley was "repeatedly and vigorously" sexually assaulted on a mattress in the back of the vehicle.
An autopsy determined the cause of death as blood loss from internal and external injuries resulting from the sexual act. The Crown case was that Attwater negligently failed to seek medical attention despite Ms Daley's state.
During the sentencing hearing in Coffs Harbour, Justice Elizabeth Fullerton described the men's actions as "extremely serious, reflecting a very high level of moral culpability" and noted they had not shown remorse.
Attwater was sentenced to full term of 19 years imprisonment, with a minimum term of a minimum of 14 years and three months. Maris received a full term of nine years with minimum of six years and nine months.
DPP inaction
In 2011, police charged Attwater with manslaughter and Maris with being an accessory. However, the Office of the Director of Public Prosecutions (DPP) decided not to proceed with the charges.
And in 2014, coroner Michael Barnes recommended fresh charges be brought but the DPP declined to prosecute after reaching the view there was insufficient evidence of guilt.
Public outcry
After a Four Corners investigation in to the incident led to a public outcry, NSW DPP Lloyd Babb SC took the rare step last year of asking an independent legal adviser to determine whether the defendants should proceed to trial.
Footage aired on the Four Corners program depicted police footage of Attwater and Maris describing how they set fire to key pieces of evidence before emergency services arrived at the scene.
Racial overtones
Ms Daley's stepfather Gordon Davis expressed the view that prosecution inaction was partly due to the fact her stepdaughter was Indigenous.
"If it was two Aboriginal boys and they had done that to a non-indigenous person, they would've been in jail ages ago, and that's the difference," he told the media. "I don't care how much you sugar coat it, that is the difference."
Associate Professor of Law at University of Technology Sydney, Thalia Anthony believes the prosecution inaction is part of a pattern of Aboriginal women not being protected by the courts.
"It's not a coincidence that she is an Aboriginal woman," Ms Anthony remarked. "They are over-represented as victims and yet do not receive the same type of support by police and by the justice system when they are victimised, and I think it's because we as a society don't treat Aboriginal women with the same dignity and humanity as we treat non-Aboriginal women or men."
Calls for DPP to be sacked
Ms Anthony examined the autopsy report and coronial findings for Four Corners. "The fact that justice has been delayed for six-and-a-half years and the fact that the jury reached its verdict so expediently shows the DPP was in error by not prosecuting earlier and should apologise," she declared.
Earlier this year, NSW Attorney-General Mark Speakman said he had "spoken with the Director of Public Prosecutions and sought an urgent brief on the circumstances surrounding this case" after the Four Corners episode had aired.
Justice Fullerton also criticised the DPP. The experienced former senior barrister noted in court that the charges had been dropped "for reasons I do not know or understand."
Mr Davis called upon Lloyd Babb SC to be sacked over his decision not to prosecute the case in 2012.
Receive all of our articles weekly