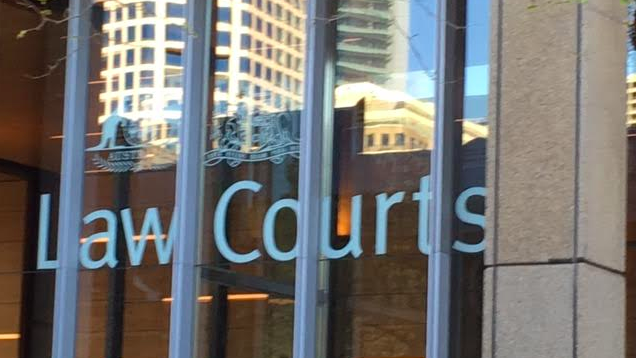 On the afternoon of 26 May 2015, Brett Ritchie was pulled over by police as he was driving down the Oxley Highway near Wauchope. The officers then arrested him due to outstanding warrants.
Whilst standing next to the car, Mr Ritchie removed a fabric sunglasses case from his pocket and leant back into the vehicle to place it inside. The officers observed this and opened the case. Inside, they found a plastic resealable bag containing five blue tablets stamped with rabbit head logos.
The pills contained NBOMe, which is an illegal drug that produces hallucinogenic effects similar to LSD. The substance is sometimes mixed with MDMA, and sold as ecstasy. But compared to LSD and MDMA, NBOMe is said to be a much riskier substance due to its high level of toxicity.
A traffickable quantity
The total weight of the five pills was 1.24 grams. Their purity was not tested.
Section 4 of the Drug Misuse and Trafficking (DMT) Act provides that any reference to a prohibited substance within the legislation includes a "reference to any preparation, admixture, extract or other substance."
Known as the 'admixture provision', this means a person found in possession of a quantity of illegal drugs will be charged under the DMT in accordance with the weight of the entire substance, regardless of its purity.
So, for instance, if the total weight of a white powder is 1 kilogram, but analysis finds it's only 25 percent heroin, a defendant will be charged in respect of 1 kg of heroin, not with the 250 grams of heroin it contain.
Mr Ritchie was therefore charged with the total weight of the pills, and there was no need to ascertain their purity. Schedule 1 of the DMT Act outlines that a commercial quantity of NBOMe is just 0.05 grams.
Under the provisions of section 29 of the DMT Act, if a person is found with more than a traffickable quantity of a prohibited drug in their possession, they may be charged with supply, even if there is no other evidence to prove they were actually supplying the substance.
This is known as 'deemed supply'. The police applied this rule when charging Mr Ritchie as he had more than 0.003 grams of NBOMe, which is the traffickable quantity for that particular drug. This is far smaller than the traffickable quantity for cocaine, heroin or amphetamines which are all 3 grams, or MDMA ('ecstacy') which is 0.75 grams.
The defendant later entered a plea of guilty to one count of supplying a commercial quantity of a prohibited drug, in contravention of section 25(2) of the DMT Act. That offence carries a maximum penalty of 20 years imprisonment, and/or a fine of up to $385,000.
The crime also carries a standard non-parole period (SNPP) of 10 years in prison. An SNPP is a reference point for the sentencing judge when determining the minimum time a person must spend behind bars before being eligible to apply for release on parole.
NSW District Court judge Roy Ellis ultimately sentenced Mr Ritchie to 3 years and 4 months imprisonment, with a non-parole period of 18 months.
The wrong advice
Mr Richie appealed the decision, and the case came before the NSW Court of Criminal Appeal on 17 February 2017.
The appeal was based on two grounds. The first was that there had been a miscarriage of justice, and the second was that the sentence was manifestly excessive.
The assertion that a miscarriage of justice had taken place related to Richie's guilty plea. His appeal lawyers submitted that their client had pleaded guilty to the supply charge on the erroneous advice of his previous lawyer, who had since passed away.
Justice Peter Johnson outlined that a "substantial body of evidence" had been presented to the court which suggested that Mr Ritchie had repeatedly informed his former lawyer that the drugs in his possession were for his own use, but his lawyer nevertheless repeatedly advised that the only option was to plead guilty.
Indeed, M Ritchie had testified during the District Court sentencing proceedings that he was not planning to sell the drugs. For instance, when asked what he was going to do with the money he made from the sale of the pills, Ritchie replied, "I wasn't intending to sell any of the drugs. They were for me to self-medicate myself."
There was also evidence to suggest he had used drugs heavily since witnessing his father being murdered in 2009.
It was found that Ritchie's former lawyer's advice that he had no option but to plead guilty was erroneous and that it heavily influenced the defendant's plea.
Indeed, the law makes it clear that a person who is charged with deemed supply is not guilty of that charge – but can be guilty of drug possession only – if he or she is able to establish on the balance of probabilities that the drugs were for something other than supply; for instance, for personal use only.
If Richie had been able to discharge that onus, he could only have been found guilty of drug possession which carries a maximum penalty of two years imprisonment.
It was further accepted on appeal that the former lawyer had advised Richie that he would likely be placed on a good behaviour bond and referred for rehabilitation – advice which is inconsistent with the sentencing statistics for commercial supply cases.
Traversing the plea
According to Justice Johnson, the issue at hand was whether a miscarriage of justice would occur if Mr Ritchie was not allowed to withdraw his plea of guilty to commercial drug supply.
In determining that question, the appeals court referred to three considerations set out in the 2001 case of R v Wilkes, which were:
"a) whether the advice given to the appellant was or was not imprudent and inappropriate;
b) whether his plea was or was not attributable to a consciousness of guilt; and
c) whether the material before this court shows that there is or is not a real question about his guilt."
The Crown accepted that the guilty plea had been entered as a result of the former lawyer's advice, and not due to a guilty conscience.
The NSWCCA found that the test in R v Wilkes had been satisfied, determining that the advice was imprudent and inappropriate, and that the material before the court did raise a question over Ritchie's guilt.
Back before the courts
The appeals court ordered that Mr Ritchie's conviction and sentence be quashed, and that the matter be remitted to the NSW District Court, so that he could undergo a retrial.
Mr Ritchie's lawyers had argued for an acquittal, due to the substantial amount of time their client had already spent behind bars. However, the NSWCCA considered that a retrial was the "appropriate course" to take.
"The orders of the court do not operate to acquit the applicant of the charge," Justice Johnson remarked. "Rather, they place him in a position where he can proceed to trial on the merits and according to law."
His Honour granted Mr Ritchie conditional bail pending the outcome of the case.
Receive all of our articles weekly