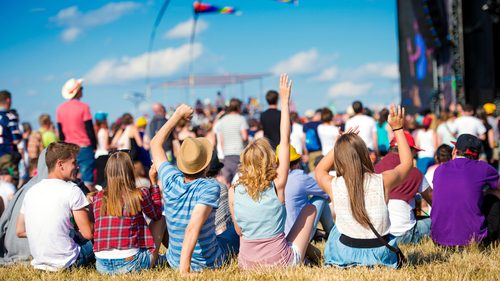 The current music festival season has been a tragedy. Just four months in and five young Australians have died due to suspected drug overdoses. Four of these deaths have occurred in this state, one of which happened last Saturday night.
And in a move that goes against the current of most major political party thought, NSW opposition leader Michael Daley stated on Monday that pill testing "should not be off the table".
The NSW Labor leader said that if his party takes out the March state election – which seems almost inevitable – he'll convene a drug summit. And unlike premier Berejiklian's recent music festival panel, the experts that make up Daley's summit will be able to consider the option of pill testing.
The Carr government established a drug summit in 1999, at a time when an overdose epidemic was sweeping Kings Cross. It led to the establishment of the Uniting Medically Supervised Injecting Centre, which has managed over 6,500 overdoses since 2001 and cleaned up the local streets.
But, from the premier it's more of the same. Berejiklian continues to reject life-saving pill testing, claiming that it's not foolproof. But, with that line of thinking there was no reason to implement mandatory seat belts in cars to prevent road fatalities – indeed, just say no to driving.
The festival season death toll
Joshua Tam died on Saturday night, after being rushed to Gosford Hospital due to a suspected overdose at the Lost Paradise music festival in the Glenworth Valley. The 22-year-old was amongst three people that were hospitalised after taking an unknown substance.
A 20-year-old Victorian man died in the early hours of New Year's Day, after being flown to hospital on Saturday night following his suspected overdose at the Beyond the Valley festival at Lardner in south eastern Victoria.
On 3 December, 19-year-old Callum Brosnan died of a suspected overdose after attending the Knockout Games of Destiny event at Sydney Showground. The boy was found unconscious at the local railway station shortly before he passed away.
And 23-year-old Joseph Pham from Edensor Park and 21-year-old Diana Nguyen from Melbourne collapsed at the Defqon.1 festival on 15 September. They were subsequently airlifted to the Nepean Hospital, but nothing could be done. The pair died shortly after arrival.
The tired tough on drugs stance
The jury's no longer out. In the opinion of the experts, its pill testing that needs to be implemented. And a recent poll revealed that the majority of NSW citizens agree. However, no one seems to have told Gladys Berejiklian.
Following the tragedy at Defqon.1, the premier tasked a panel of experts to make recommendations on how to improve safety at music festivals. But, she had one proviso: no pill testing. The leader of the Liberals ruled out the one solution that almost everyone else is certain could make a difference.
Instead, her expert panel, which included NSW police commissioner Mick Fuller, came back with some standard – if not a little harsher – punitive new drug laws. Hardly innovative steering when you consider the recent four deaths occurred under this law enforcement-only model.
A new law was passed on 21 November that can see a person imprisoned for supplying another with an illegal drug that leads to their death. And the new offence of supply drugs causing death can land an individual in gaol for up to 20 years.
In the United States, where these laws have been on the books since the early 80s, they've been shown to actually increase the rate of overdoses, as people aren't seeking medical help for others who may be dying for fear of being prosecuted for their death.
The NSW police are also going to start issuing $400 on-the-spot fines for those who are found in possession of illicit substances at festivals. This new policy looks set to commence at the Harder Styles United festival at Sydney Showground on 26 January.
The harms associated
Over recent months, NSW police has been cracking down on music festivals. There was saturation policing at the Defqon.1 festival, with 194 officers deployed at the event, accompanied by drug detection dogs.
Officers present at the festival carried out 335 searches on the night following positive indications by drug dogs. Only 70 of these searches resulted in illicit substances being found. And just nine of them were cases of drug supply. So, 80 percent of the time punters were searched for no reason.
The use of sniffer dogs by NSW police has been highly criticised as searches carried out following a positive drug dog indication result in no illicit drugs being found between two-thirds to three-quarters of the time.
And the presence of drug dogs can also cause festivalgoers to partake in dangerous drug taking behaviours, such as panic overdosing. James Munro tragically died at Sydney's Defqon.1 festival in 2013, after panicking and taking all his drugs at once on spotting a sniffer dog.
NSW Greens MLC David Shoebridge told Sydney Criminal Lawyers last November that it's not only the dogs that can have this effect. He explained that a heavy police presence can lead punters to panic overdose or avoid attending the medical tent when they need help.
An evidence-based approach
Pill testing is nothing new. In European nations, like the Netherlands, Portugal and Austria, it's been saving lives for decades. Over there, pill testing is available at events, as well as at permanent sites. In fact, it's so well-established that the EU produced pill testing best practice guidelines.
At a festival where these services are available, people can have their drugs checked on-the-spot, and they can then make an informed decision about whether to take them. If they decide not to, there are amnesty bins provided. And there's also the opportunity to talk to a medical professional.
In April last year, the first government-sanctioned pill testing trial took place at the Groovin the Moo festival in the ACT. Samples tested from two individuals were found to contain a substance that can prove lethal. And as the pair binned their drugs, the service potentially saved their lives.
Australian Greens leader Richard Di Natale launched his party's pill testing plans in November. The Senator said that an established system would include a warning system, so that information about a dodgy batches of drugs could be disbursed nationally after just one set of test results.
"This would alert users to batches of potentially dangerous drugs ahead of time – extending the benefits beyond the one-on-one consultation," the former drug and alcohol clinician explained. "One pill tested could mean many lives saved."
Receive all of our articles weekly