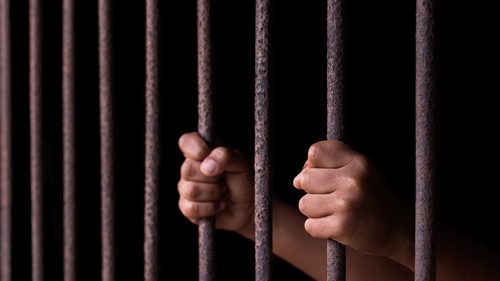 Following unrest at Melbourne's Parkville Youth Justice Centre in mid-November 2016, Victorian authorities sent 15 youths to continue their detention at the Grevillea Unit inside Barwon Prison: an adult maximum security facility said to the be the state's toughest.
The incarceration of the children in the adult facility caused public outrage. And it took two Victorian Supreme Court rulings that the youths' human rights were being violated, before the state government moved the teens back to a juvenile facility in May last year.
The Human Rights Law Centre (HLRC) led the challenge against the youths being held at Barwon. And writing in the Age mid-way through the debacle, HRLC lawyers Ruth Barson and Alina Leikin stressed that the kids were being "routinely held in solitary confinement for upwards of 22 hours per day".
And despite the use of solitary confinement on children being prohibited under international law, the lawyers pointed out that the Andrews government justified its use on the Barwon gaol youths, as it's "common practice" throughout the state's juvenile detention system.
However, Victorian Ombudsman Deborah Glass has taken aim at this damaging form of punishment. On 6 December, Ms Glass announced that she's launching an investigation into the use of solitary confinement on young people and she's applying a UN anti-torture protocol in doing so.
Irreparable harm
"In reports into the welfare of young people in detention across Australia, a common theme is emerging of young people being subjected to excessive isolation or solitary confinement," Ms Glass told Sydney Criminal Lawyers®.
Indeed, the Don Dale revelations included reports of children being held in isolation cells for up to 23 hours a day, and a report released last month condemned the use of prolonged solitary confinement on children by Corrective Services NSW.
"The destructive impact that excessive solitary confinement can have on a person's physical and mental health is well documented," Ms Glass continued. She added that recent research suggests its practice can "disrupt brain activity, which may lead to changes in the structure of the brain".
A Jesuit Social Services report released in September outlines that brain functions and cognitive capacities continue to develop up until at least 25 years of age. And this includes control impulsivity, foresight of consequences and other characteristics that form moral culpability.
"Children and young people, whose bodies and brains are still developing," the Ombudsman explained, "are particularly vulnerable to the social, physical and mental effects of solitary confinement."
Inside the black cell
Justice Action coordinator Brett Collins spent a decade in prison. It was a stint he began at the age of 24. And he was sent to what's referred to as the "black cell" on multiple occasions, two of which lasted for 28 days. "All light was excluded," he said, due to special plating on the windows and door.
The Mandela Rules – the UN Standard Minimum Rules for the Treatment of Prisoners – define solitary confinement as being held alone for up to 22 hours a day. And the document prohibits the prolonged use of the practice, which is in excess of 15 consecutive days.
"It was really difficult to handle," Mr Collins explained "The bed was removed until the evening. I paced during each day trying to keep busy, but the cell was three paces long." And whilst he was in the solitary confinement, he became "hypersensitive to sounds" and his nerves were "really taut".
"When I was released into the light, I had difficulty socialising with other prisoners," the long-term inmates' rights activist recalled. "I broke into a cold sweat when approached by others, although they were my friends. I felt unstable emotionally and unsure of myself."
The impact upon children
Collins said that during the time he spent in isolation he was physically fit and able to take control of the situation. But, in the case of a child, he explains that solitary confinement would be "much more difficult", as "they wouldn't have the discipline to protect themselves" in that way.
"At times, I felt really distraught and alone," Collins went on. "For a younger person it would make self-harm very possible, as a way to attract attention or hope for sympathy, if not to end the physical impact of such isolation by blotting it all out as a miserable life to end."
Protecting those inside
In her investigation into the use of solitary confinement on young people in the Victorian corrections system, Ms Glass is applying the Optional Protocol to the Convention Against Torture (OPCAT): an international treaty that involves independent inspections of places of detention.
"OPCAT inspections are forward looking," Ms Glass outlined, "they seek to improve and prevent, rather than reacting to circumstances." She said not only do these inspections look at laws and systems, but they "identify risks" that could lead to the abuse of detainees.
The Australian government ratified the OPCAT in December last year. And although the independent inspections are yet to be rolled out nationally, it's the second time the Victorian Ombudsman has applied the protocol to one of her investigations.
The first involved an OPCAT inspection of the Dame Phyllis Frost Centre: Victoria's main women's prison. During the inspection of the facility, Ms Glass' team surveyed and spoke to hundreds of inmates and staff, and analysed extensive documentation.
"We used a culturally diverse, multidisciplinary team that included a psychologist specialising in trauma, nurses, lawyers, a former prison officer, human rights specialists and people who spoke relevant community languages," she explained.
Future restraints on confinement
For those who have been subjected to solitary confinement, rates of suicide and self-harm are significantly higher than the rest of the prisoner population, Ms Glass asserted, adding that this is why the Nelson Mandela Rules place limits on its use and a ban on punishing children in this way.
And the Ombudsman's investigation into solitary confinement at several Victorian places of detention is likely to have an impact, as the recommendations of her earlier investigation led state authorities to put a halt to certain practices that were deemed "cruel, inhuman" or "degrading".
"As a society, we want people who go into detention to come out in a better state than they went in," Ms Glass concluded, "yet excessive solitary confinement can cause permanent harm."
Receive all of our articles weekly