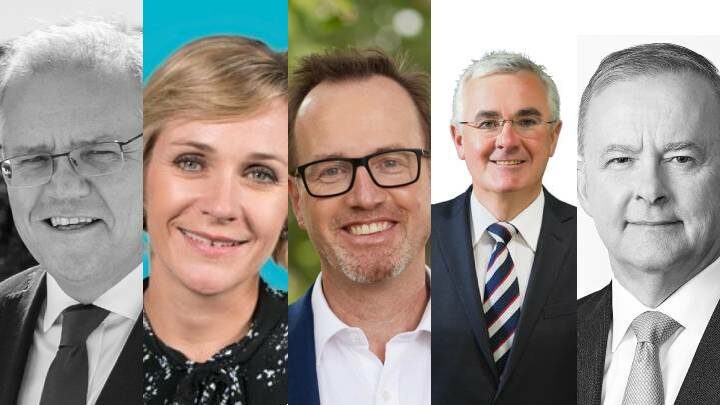 "How good is Australia?" posed prime minister Scott Morrison in his election victory speech on 18 May 2019. And in the next breath he asked, "And how good are Australians?"
Whilst these questions might have resonated with the same meaning for Middle Australia toward the end of the last century, over the last two decades, and more poignantly during the reign of the Morrison government, these two questions have very different meanings.
As a nation, we must ask ourselves whether the answers to these two admittedly rhetorical questions are the same, and if so, whether we want them to remain the same, whether we want to distinguish those answers, or whether we want to resolve that distinction.
Pondering the first question, the Liberal Nationals government has impressed upon the international stage that this is not a good nation. Fortress Australia tortures and deports foreigners. It's hungry for war. And it prioritises the short-term gains of mining magnates over humanity and the planet.
The second question is a little trickier to answer. Viewed from the Global South, Australians might be seen as bullying, selfish and devoid of respect.
Internally viewed, we might be seen as good, in a manner that means subservient and submissive, as we turn a blind eye to the injustices of government: going about our daily lives, as the PM would put it, looking after our own responsibilities and ignoring the ever-growing loss of liberty.
Indeed, these are the questions that should be front and centre as we ponder the ballot on election day.
A land of bleeding cruelty
"For a decade, civil society has been going backwards while the forces of 'force' – defence, police, security – have been bolstered, boosted and over-budgeted," said Civil Liberties Australia (CLA) president Bill Rowlings.
Morrison is the Coalition PM on offer. He's the architect of Operation Sovereign Borders. He began the mass deportation of residents and crafted Robodebt prior to taking the helm. Since then, he's prioritised fossil fuel profits over the planet and strengthened the military industrial complex.
Next in line to the throne is defence minister Peter Dutton. As immigration minister, he was merciless, when his role expanded to Home Affairs, he enacted some of the most all-pervasive surveillance laws in the English-speaking west, and the last year has seen him gearing us up for war.
"Another term of the Coalition would continue this trend in spades, to the further detriment of arts, culture, social justice, extra protection for children and women, and the 'softer' caring side of Australian life," Rowlings told Sydney Criminal Lawyers.
Flipping the coin
Over the past decade, the Abbott/Turnbull/Morrison government has been restructuring our nation into one that prioritises the military-style protection of corporate interests in tandem with the closing of the public sphere via the passing a series of national security laws that facilitate this.
But this process actually commenced after 9/11 back in the Howard era. Since then, over 90 pieces of national security/counterterrorism bills have been passed, which have been incrementally eating away at citizens' civil liberties. And this has been a bipartisan project.
So, what does a vote for Labor mean? According to Rowlings, the current opposition has committed itself to moving in the right direction, in that it has a focus on establishing a federal anticorruption commission, which should prevent ongoing pork barrelling, and MPs pursuing "personal perks".
However, the civil liberties advocate underscores that a Labor government "must put people over power in general, and give a much higher priority to a caring, community approach above further empowering and funding the uniformed and repressive side of society".
The civil liberties quagmire
Civil liberties, or the lack thereof them, have become an issue of increasing importance since the last federal election. It was the pandemic restrictions that brought them to the fore most prominently, but the megafires and extreme floods certainly raised concerns around citizens' rights.
The fact that so many questions have been raised reflects primarily on the government of the day. But, to some degree, the debate around civil liberties has led to misunderstandings about how they operate, and the Clive Palmers and the Craig Kellys of the political sphere have revelled in this.
"It is your civil liberty to do just about anything unless there's a law against it," Rowlings set out. 
"But people – society – also have civil liberties as a group because of the balancing of individual rights against collective rights."
As the CLA president explains it, if Australia had a federal bill of rights, as do the US, the UK, NZ and Canada, there would be much less confusion during crises as they'd be defined. And this would avoid politicians and others "loosely claiming rights and liberties as self-defined to suit their own ends".
"Liberties and rights are what poor and downtrodden people need to protect them from avaricious politicians, uncaring bureaucrats and greedy businesspeople," he said, adding those who criticise the function of laws defining liberties are "usually from the rich and dominant ruling classes".
Liberty in diversity
The types of laws and policies that would uphold the civil liberties of Australians, prevent growing government corruption, and perhaps even result in a question asked about how good Australia is triggering a positive answer are unlikely to be adequately passed by either major party.
And the long-standing lament around how civil society has lost faith in government and its institutions is beginning to morph into a growing hope that this dissatisfaction will result in a minor government with a large crossbench made up of progressive minor and independent MPs.
"Personally, the more that power is dispersed within a parliament the better," Rowlings continued. "I hope a minority government results, which has to satisfy a goodly number of true independents in both houses before it can get new policies and laws passed."
The rise of the teal independents is making many a Liberal MP shake in their seat. The Greens are likely to take out more seats than ever before. There are independents prioritising social justice, and, of course, there are the pre-existing independents whom already strive to forge change.
"Independents could ensure a better-balanced allocation of resources, with a greater percentage of taxpayer money being spent on children, women, arts and culture than on the ever-increasing force that we've experienced in spades over the past two decades," Rowlings said in conclusion.
Receive all of our articles weekly