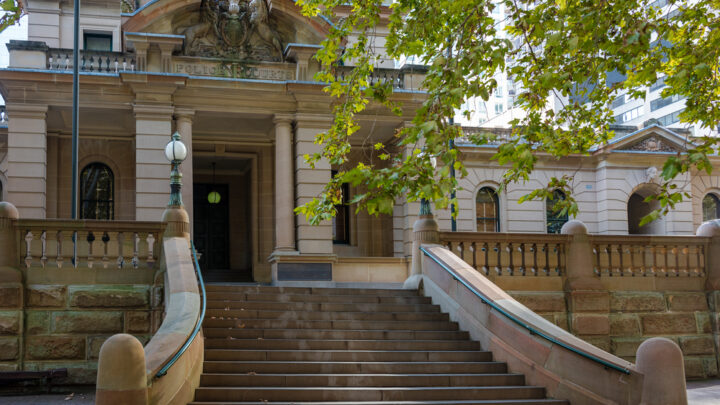 A Sydney millionaire has been arrested and charged after police claim to have found $7 million dollars in a backyard bunker.
Well known businessman, 39-year old Hugo Jacobs was arrested at Sydney Airport before boarding a flight to Dubai after NSW Police reported having found $7 million in a bunker they claim are proceeds of crime linked to him.
He has been charged with knowingly dealing with the proceeds of crime.
The investigation
Mr Jacobs was arrested as a result of an investigation by Strike Force Wolara, which has been tasked with taking down a syndicate allegedly involved in the supply of prohibited drugs across New South Wales.
The strike force, working with the Public Order and Riot Squad and Australian Border Force, carried out raids on the Roselands home and another address in Marrickville.
Police say the cash was found under the concrete floor of an outdoor shed in Roselands, which was accessible by a trap door.
The money and associated items have been sent for forensic examination.
Not guilty of murder
Mr Jacobs is no stranger to the criminal justice system.
In 2008, he was charged with the murder of Kings Cross nightclub identity Todd O'Connor, who was shot 10 times in an 'execution style' killing.
Mr O'Connor had been under surveillance at the time by the NSW Crime Commission, for his alleged involvement in the sale and distribution of illicit drugs.
Mr Jacobs stood trial in the NSW Supreme Court trial in 2010 over the incident, but the jury could not reach a verdict and a retrial was ordered.
He was found not guilty during the retrial the next year.
Around the same time as his acquittal, Mr Jacob was found guilty of supplying a commercial quantity of a prohibited drug.
He will be back in court next week in relation to the latest charges and, in the meantime, remains behind bars having made no application for bail and being formally refused in Central Local Court.
The offence of money laundering in New South Wales
Money Laundering is an offence under Section 193B of the Crimes Act 1900, which carries a maximum penalty of 10 years in prison where the prosecution proves that:
You dealt with proceeds of crime, and
You were reckless as to whether the proceeds were derived from crime.
The maximum penalty increases to 15 years where the prosecution proves that:
You dealt with proceeds of crime, and
You knew the proceeds were derived from crime.
The maximum increases to 20 years where the prosecution proves that:
You dealt with proceeds of crime,
You knew the proceeds of crimes were derived from crime, and
You intended to conceal that the proceeds were derived from crime.
'Proceeds of Crime' is defined as, property that is substantially derived or realised, directly or indirectly, by any person from the commission of a serious offence.
'Serious offence' is defined as:
Any offence that can be prosecuted 'on indictment' (ie in a higher court)
Any supply of a restricted substance, or
Any equivalent offence committed outside NSW.
'Deal with' includes:
Receiving, possessing, concealing or disposing of
Bringing or causing to be brought into NSW, by electronic transfer, or
Engaging directly or indirectly in a transaction, including receiving or giving a gift.
Legal defences to money laundering
In the event you are able to raise a valid defence to money laundering charges, the prosecution is then required to disprove that defence beyond a reasonable doubt.
The most common defence to money laundering charges is duress, is where you or someone close to you was threatened with serious, imminent harm , and you undertook your actions to prevent that harm in circumstances where you had no reasonable alternative.
Other defences include necessity self defence.
Going to court for a criminal offence?
If you are going to court for a criminal offence, call Sydney Criminal Lawyers anytime on (02) 9261 8881 to arrange a free consultation with an experienced criminal defence lawyer who will advise you of your options and fight for the optimal outcome.
Receive all of our articles weekly