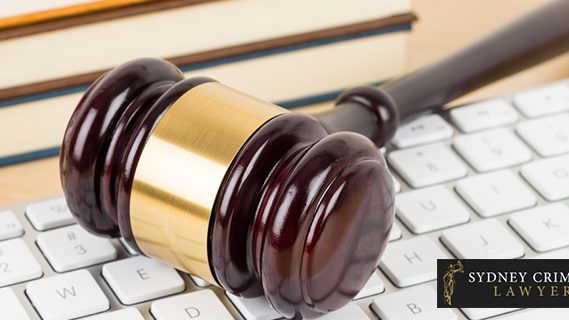 In case you've missed any of them, here's a rundown of the past week's articles:
Woman Commences Private Prosecution After Police Refuse to Charge her Alleged Attacker
A woman has launched a private criminal prosecution after police refused to bring charges against her former partner for allegedly dowsing her with petrol and threatening to set her on fire.
Click here to read the article
Alleged Child Sex Offender Faces Life Imprisonment if Convicted
A Sydney man accused of sexually assaulting a seven-year old girl in a toilet cubicle has been charged with an offence that carries a maximum penalty of life behind bars.
Click here to read the article
Drug Law Reform: An Interview with Former NSW DPP Nicholas Cowdery
Those at the coalface including social workers, health professionals, families of users and former police officers support drug decriminalisation.
But our major parties will have none of it.
Click here to read the article
Sentence for Dangerous Driving Occasioning GBH Reduced on Appeal
A remorseful mechanic who pleaded guilty after losing control of his car and severely injuring two women has had his sentence reduced on appeal.
Click here to read the article
Cannabis Legalisation in Australia: It's Only a Matter of Time
Recreational cannabis possession is being legalised in a number of countries, lowering the social and economic costs of law enforcement, stimulating growth and generating revenue.
Click here to read the article
US Cop who Shot Dead Aussie Woman Could Face Upgraded Charges
A United States police officer who shot and killed a 40-year old Australian woman could have his main charge upgraded to second-degree murder.
Click here to read the article
High Court Refuses to Hide Disgraceful Conduct of Barrister and Police
The High Court has lifted the lid on a criminal defence barrister who committed the most "fundamental and appalling" of breaches by informing on her very own clients, and the "reprehensible" conduct of police who "sanction[ed] atrocious breaches of the sworn duty of every police officer".
Click here to read the article
Facing Prison Time Over Son's Cannabis Medicine: An Interview With Jamie Blake
A Queensland couple are facing a Supreme Court trial for using cannabis medicine to help their autistic son.
Click here to read the article
Voices for Change: Shifting Attitudes Via the Media to End Gender-Based Violence
A new project seeks to change attitudes towards domestic violence "by offering journalists available and safe victim/survivors who they can interview".
Click here to read the article
Morrison's Xmas Gift: New Laws to Further Erode Your Civil Liberties
The government is rushing through new laws which give it greater power and control at the expense of individual liberties and legal safeguards.
Click here to read the article
Sexting Amongst Consenting Teens is Now Legal
Those under 18 who engage in consensual sexting will no longer be guilty of possessing child abuse material.
Click here to read the article
Calling Out Drug Dogs: An Interview With Inner West Greens Councillor Tom Kiat
Councillor Tom Kiat was criticised and investigated for informing his Facebook followers about the presence of sniffer dogs.
Click here to read the article
The Modern Slavery Act Falls Short on Holding Corporates Accountable
New laws require companies to look into whether modern slavery is occurring in their supply chains, but won't make the companies responsible for breaches.
Click here to read the article
Priest Successfully Appeals Conviction for Covering-Up Child Sexual Abuse
A judge upheld former Adelaide Archbishop Phillip Wilson's appeal against a conviction for concealing child sexual assault.
Click here to read the article
Police Officer Found Not Guilty of Assaulting Woman
The officer and 7 of his colleagues smashed their way into the woman's home. He punched her up to 7 times to the face and broke her nose. It took 22 years to bring the case to trial.
Click here to read the article
Tough New Laws Against Child Sexual Abuse
The NSW government has introduced a range of laws aimed at protecting children against sexual abuse, but priests remain a protected species.
Click here to read the article
If you are going to court for a criminal or traffic case, call us anytime on (02) 9261 8881 to arrange a free first conference with an experienced criminal lawyer at Parramatta, the Sydney CBD, Liverpool, Penrith, Bankstown, Chatswood, Wollongong or Newcastle.
Receive all of our articles weekly
Author
Sydney Criminal Lawyers
Sydney Criminal Lawyers®
is Australia's Leading Criminal Defence firm, Delivering Outstanding Results in all Criminal and Driving cases. Going to Court? Call (02) 9261 8881 for a Free Consultation.