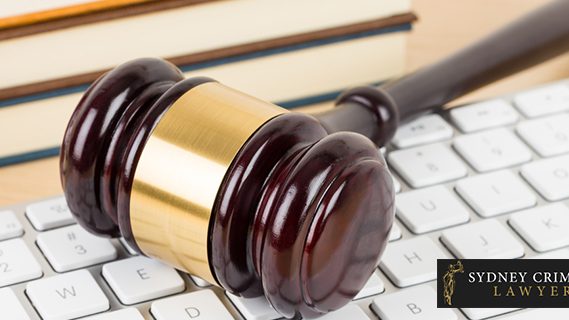 In case you've missed any of them, here's a rundown of the past week's articles:
Claims of a 'Sudanese Crime Wave': Political Point Scoring at its Worst
The claim by certain politicians that Victoria is experiencing a Sudanese 'gang crime wave' is unfounded.
Click here to read the article
Judges Must Explicitly Consider a Clean Record When Sentencing
The appeals court reduced the sentence because the judge failed to state that the offender's prior good character was taken into account
Click here to read the article
The New South Wales Drug Busts that 'Never Happened'
Many drug seizures were counted twice in the statistics, bolstering the argument that police are only making a tiny dent in the drug trade and that the war against drugs is lost.
Click here to read the article
Basic Steps in a NSW Jury Trial
Sadly, not all defendants who are facing District or Supreme Court jury trials are taken through the basic steps involved.
Click here to read the article
Silencing Dissent: Morrison Threatens to Deregister Trade Union
The prime minister has threatened to shut down the CFMEU after an 'obscene'.
Click here to read the article
A Walk Through History: Bidura Children's Court's 'Dungeon'
Many infamous criminals were locked up for the first time in Bidura's 'dungeon'.
Click here to read the article
Australian Journalist Imprisoned in Cambodia Seeks Royal Pardon
The documentary film-maker asked "Which country am I spying for?" when convicted and sentenced to 6 years in prison for espionage.
Click here to read the article
New Surry Hills Children's Court Brings Fresh Hope for Troubled Youths
It is hoped the closure of the old court will ward off past demons and signal a fresh start for youth in the criminal justice system.
Click here to read the article
School Mistress Avoids Prison for Multiple Aggravated Sexual Assaults
A woman entrusted to supervise boys at a boarding home walked free after pleading guilty to 3 counts of aggravated sexual assault and 6 of sexual intercourse with children under her care.
Click here to read the article
Morrison to Enact Discriminatory Laws under the Guise of 'Religious Freedom'
The PM is intent on passing laws which allow Christians to discriminate against others based on their sexuality.
Click here to read the article
Time for a Treaty: An Interview With FISTT's Lynda-June Coe
Australia is the only settler colonial nation not to have entered into a treaty with First Nations peoples, who continue to suffer as a result.
Click here to read the article
Charges Dropped Against Whistleblower Cop
The charges against a former police officer who reported on corruption in the force have been withdrawn after an investigation found that the evidence against him had been tampered with.
Click here to read the article
Border Force Randomly Seizes and Searches Citizen's Devices at Sydney Airport
The government has passed legislation empowering Border Force officers to ignore the basic protections of citizens.
And more laws are on the horizon.
Click here to read the article
Curbing Rising Racism: An Interview With Greens Senator Dr Mehreen Faruqi
In her maiden parliamentary speech, Dr Faruqi has emphasised the need to guard against rising racism and its normalisation in politics.
Click here to read the article
If you are going to court for a criminal or traffic case, call us anytime on (02) 9261 8881 to arrange a free first conference with an experienced criminal lawyer at Parramatta, the Sydney CBD, Liverpool, Penrith, Bankstown, Chatswood, Wollongong or Newcastle.
Receive all of our articles weekly
Author
Sydney Criminal Lawyers
Sydney Criminal Lawyers®
is Australia's Leading Criminal Defence firm, Delivering Outstanding Results in all Criminal and Driving cases. Going to Court? Call (02) 9261 8881 for a Free Consultation.