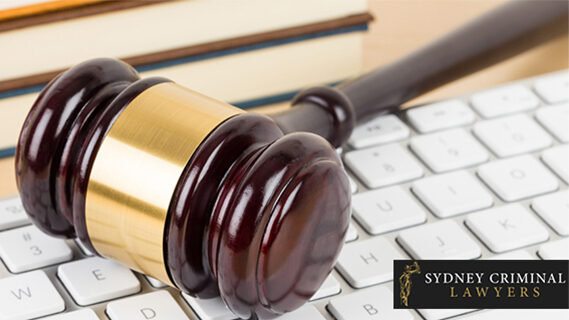 In case you've missed any of them, here's a rundown of the past week's articles:
Government's Plan to Criminalise Cash Payments Has Been Defeated
Scott Morrison's proposal to create four criminal offences involving the use of cash payments has been defeated in the Senate.
Click here to read the article
The NSW Local Court Practice Note for Criminal Proceedings Part 2: Vacating Hearings, AV Links, Mental Illness and Media Recordings
The new procedures for changing hearing dates, audio visual linked appearances, mental illness applications and media recordings.
Click here to read the article
Lawyers Support Mandatory Reporting of Suspected Corruption
It has been reported that the legal profession broadly supports laws which would force lawyers to report corruption in the criminal justice system.
Click here to read the article
World Moves Closer to Cannabis Decriminalisation
The past week has seen the UN remove cannabis from its most restrictive drug schedule and one house of the US Congress vote for nationwide decriminalisation.
Click here to read the article
Berejiklian's Drug Depenalisation: A "Modest" Step Towards "Inevitable" Decriminalisation
The premier is considering a system of drug depenalisation, whereby first time possession would attract a warning only.
High Court Rules that Refugees Can Hold Dutton to Account: An Interview with Lawyer George Newhouse
The High Court ruled against the Home Affairs Minister's attempt to prevent refugees from taking legal action against the government.
Click here to read the article
Controlling the Discussion: Peace Campaigner Jacob Grech on the Brereton Report
The report into alleged war crimes in Afghanistan deflects responsibility away from bureaucrats and high ranking officers.
Click here to read the article
What is a Biosecurity Emergency Declaration in Australia?
The federal government will seek a further three month extension of its emergency public health powers.
Click here to read the article
The Dungay Family Call on the NSW Premier to See Charges Laid
The Dungay family has released a letter calling on charges to be laid over David Dungay Junior's death in custody.
Click here to read the article
Gamil Means No: An Interview With Gamilaraay Next Generation's Ian Brown
Young Gomeroi people are leading the charge against Santos' Narrabri Gas project.
Click here to read the article
The Law, Defences and Penalties for Sexual Assault in New South Wales
A man is facing 135 criminal charges for allegedly drugging and sexually assaulting 31 women he met via Tinder.
Click here to read the article
The Offence of Advocating Terrorism in Australia
An 18-year old has been charged after allegedly encouraging others to kill "non-whites, Jews and Muslims".
Click here to read the article
Boycott Global Brands With Forced Uyghur Labour in Their Supply Chains
At least 82 global brands have benefited from China's forced Uyghur labour program.
Click here to read the article
If you are going to court for a criminal or traffic case, call us anytime on (02) 9261 8881 to arrange a free first conference with an experienced criminal lawyer at Parramatta, the Sydney CBD, Liverpool, Penrith, Bankstown, Chatswood, Wollongong or Newcastle.
Receive all of our articles weekly
Author
Sydney Criminal Lawyers
Sydney Criminal Lawyers®
is Australia's Leading Criminal Defence firm, Delivering Outstanding Results in all Criminal and Driving cases. Going to Court? Call (02) 9261 8881 for a Free Consultation.