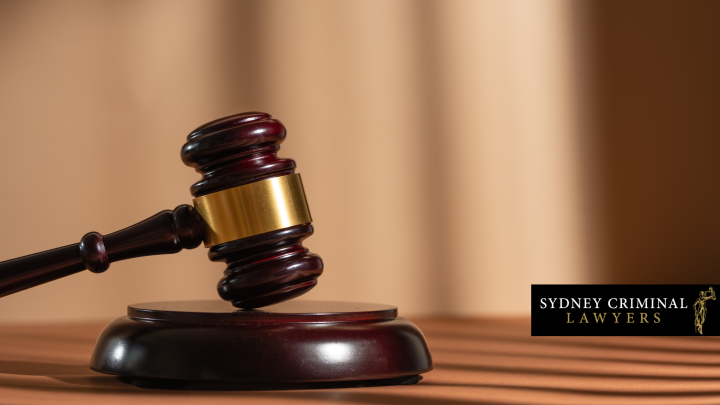 In case you've missed any of them, here's a rundown of the past week's articles:
Class Action Commenced Against Police Over Illegal Strip Searches
A class action has been launched against the NSW Police Force over the illegal strip searching of youths.
Click here to read the article
New Bail Law Requiring Detention Upon Guilty Plea is Impossible to Apply
The law requires a court to refuse bail if a person who pleads guilty "will" be sent to prison, but this can't be known until the sentencing proceedings.
Click here to read the article
Law Firm Ends Relationship with Catholic Church
A Melbourne-based law firm that represented the Church for 50 years says it will no longer do so.
Click here to read the article
Former Deputy NSW Premier Under Investigation Over Scuffle with Cameraman
John Barilaro is under investigation over a late-night altercation with a cameraman.
Click here to read the article
Albanese's Backdoor Diplomacy Could Spell Assange's Death Knell
Recently obtained documents suggest our PM is negotiating for Assange to be sent to the US and and only repatriated to Australia after serving his sentence.
But the award winning journalist may not survive the ordeal.
Click here to read the article
"Changing the National Debate": Senator David Shoebridge on the Greens Agenda
A robust federal ICAC, whistleblower protections and youth detention reform are on the agenda.
Click here to read the article
UN Prison Inspection Body to Visit Australia, as Nation Stumbles on OPCAT
The body will visit for the first time to determine whether our prisons are complying with human rights requirements.
Click here to read the article
Sex Work as Work Is a Feminist Issue, Says Rights Activist Julie Bates AO
The pioneering advocate for sex worker rights provides an insight into why it's so important to support further reform.
Click here to read the article
The Sun Has Quietly Set on the NT Intervention, or Has It?
The neocolonial policies of welfare quarantining, land acquisition, banning alcohol and overpolicing in Indigenous communities have formally come to an end, but many of the rules continue to apply.
Click here to read the article
Attorney General to Restore Human Rights Commission, After Coalition Destroyed It
New federal attorney general Mark Dreyfus has introduced laws to ensure appointments are "merit-based and transparent", after years of Coalition cronyism.
Click here to read the article
Sydney Teenagers Charged with Murder
The fatal stabbing is believed to have stemmed from an argument over a girl.
Click here to read the article
As NYC Warns Residents to Be Prepared, Nuclear War Is Closer Than Ever Before
While the West ponders what to do about Ukraine, Putin has warned that "anyone… interfering from the outside… will face consequences greater than any you have faced in history".
Click here to read the article
If you are going to court for a criminal or traffic case, call us anytime on (02) 9261 8881 to arrange a free first conference with an experienced criminal lawyer at Parramatta, the Sydney CBD, Liverpool, Penrith, Bankstown, Chatswood, Wollongong or Newcastle.
Receive all of our articles weekly
Author
Sydney Criminal Lawyers
Sydney Criminal Lawyers®
is Australia's Leading Criminal Defence firm, Delivering Outstanding Results in all Criminal and Driving cases. Going to Court? Call (02) 9261 8881 for a Free Consultation.