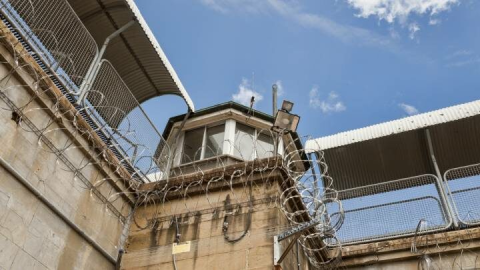 The UN Subcommittee on Prevention of Torture (SPT) recently announced that it's visiting our nation later this year. The trip will mark the first time the team of human rights experts will be inspecting Australian places of detention, with the aim of preventing the torture and abuse of detainees.
The tour was confirmed in a 30 June statement, setting out that the SPT will be visiting this country, Bosnia and Herzegovina, Ecuador and Turkey, and that it will meet with and assist each nation's "independent torture prevention watchdog" known as the National Preventive Mechanism (NPM).
However, despite then attorney general George Brandis ratifying the OPCAT (Optional Protocol to the Convention Against Torture) in late 2017, the nation has since failed to implement the treaty, which establishes NPMs, local inspection bodies, with UN oversight, by the early 2022 deadline.
Therefore, the SPT won't be liaising with our nation's NPMs because, under Morrison, it's neglected their rollout, even though Australia's mistreatment of those deprived of their liberty is well established, especially in terms of First Nations adults and children, as well as asylum seekers.
So, with the UN body that oversees the global closed environment inspection program coming to our country, key local human rights reformists, including those involved in the Australia OPCAT Network, are hailing the visit as an opportunity to see the rollout of the local system expedited.
Prevention of abuse
"This visit is long overdue, and it will certainly give the hurry along to the federal and state governments to put in place their National Preventive Mechanisms," said Justice Action coordinator Brett Collins. "That is very important."
"It will partly be an inspection visit," he continued. "It is not a great deal of time. They won't be able to see a lot. But the most important thing is to get in behind the areas of particular concern, pointing them out and making sure that we have a chance to talk to them directly."
The OPCAT provides additional protocols related to the 1984 UN Convention Against Torture. And where it differs from other monitoring systems is that it establishes independent inspections of places of detention, the NPM, which focus on preventing human rights abuses before they happen.
On ratifying OPCAT, a nation agrees to establish its own NPMs to randomly inspect all places where people are deprived of their liberty, including prisons, youth detention, immigration and mental health facilities.
The SPT, a UN body comprised of 25 independent experts, provides global oversight to the OPCAT system.
"This is an area that we are engaged in", Collins told Sydney Criminal Lawyers. "We feel that international pressure should be applied on the basis of judging behaviour as torture, because there are a number of things taking place via force in Australian detention."
A long list of breaches
Justice Action is a not-for-profit that's been advocating for the rights of prisoners and involuntary mental health patients since 1979. It's long been lobbying for OPCAT rollout, having met with visiting representatives from Geneva in 2009, as well as having attended Brandis' treaty workshop in 2016.
At present, the Sydney-based prisoners' rights organisation has been calling on affected parties from around the nation to get in contact if they have information regarding particular areas or facilities that the SPT human rights experts' attention should be drawn to.
A key area that Collins pointed to as a likely site the SPT will attend is Goulburn's High Risk Management Correctional Centre, where detainees "are held without the normal controls of a regular prison" and solitary confinement is often applied "for long periods and arbitrarily".
Another stark aspect to Australian prisons is that they regularly use strip searches, which is especially problematic when required of women prisoners, as the vast majority have survived gendered violence on the outside, and research finds these searches are akin to sexual assault.
The nation has always imprisoned First Nations peoples at a deplorable rate. Currently, this sees 31 percent of adult prisoners comprised of Indigenous inmates. And when it comes to gaoling kids as young as 10, at times 100 percent of detention populations are comprised of Aboriginal children.
Collins advises that Brandis determined to ratify OPCAT due to the fallout from the 2016 torture revelations coming out of Darwin's Don Dale child prison, and he underscores that this centre, and recent reports about its WA counterpart, Banksia Hill, further warrant OPCAT consideration.
"The impacts of detention upon youth are much more serious than on adults," Collins made clear. "So, they're causing unnecessary distress to youths with the use of solitary confinement, which is more impactful upon them than it would be for adults."
A stalled process
Earlier this year, the Morrison government announced that our nation had been granted a one-year extension from the UN to meet its OPCAT implementation deadline, which was set to expire on 20 January, in line with the allocated four-year rollout timeframe.
Back then, WA was the only state to have established an NPM, although it lacks the laws to facilitate it. Whilst most other states and territories had either drafted OPCAT laws, passed or otherwise, or announced NPMs. That's except for NSW and Victoria, which currently lag behind other jurisdictions.
According to Collins, Justice Action is confident the Albanese government will act on ensuring that the nation's places of detention are properly monitored to prevent the abuse of detainees, as part of Labor's rights-based approach to governing the country.
"So, strip searches, solitary confinement and forced medication, which is another important issue, are going to be identified to the SPT and we're going to say they're in breach of OPCAT," Collins said in conclusion.
"And OPCAT has wide enough powers to examine and report. So, we're expecting to see this done in a robust way and ensure it gets media attention."
If you have any information in relation to human rights abuses in Australian detention centres, Justice Action would like to hear from you before the end of July. They can be contacted at ja@justiceaction.org.au
Receive all of our articles weekly