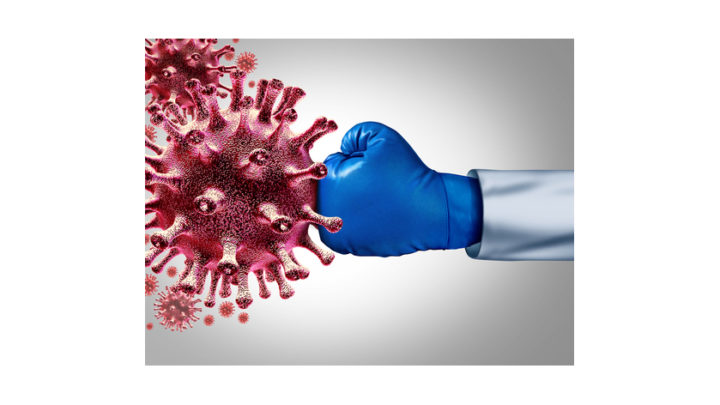 "Currently, Australia does not have widespread community transmission of COVID-19," read the Department of Health website at 11 am on 1 May. At that time, there were 6,762 confirmed cases of COVID-19 nationwide, and 92 people had died as a result of contracting the disease.
Compared to other nations, like the US, Italy and Spain, the impact of the coronavirus has – so far – been mild.
The staggered movement towards what became the complete lockdown in Australia, culminated at the end of last month with a prohibition on being outside without a reasonable excuse, as well as a ban on being there with more than one person.
As the pandemic restrictions were being set in place, the powers of police forces across the nation were significantly enhanced, so that officers can now issue steep fines for noncompliance with pandemic laws.
And while the thinking behind this seems reasonable, it's since proven completely flawed. Sure, one mightn't have expected Australians to simply drop everything and completely change the pattern of their lives. But, that's exactly what we've done, regardless of any fines.
Over a million lost their jobs, thousands of businesses closed – some of which will never open again – and many citizens began working from home, yet, despite all this, the public isolated, distanced and contained the spread.
A matter for the people
"There's no question that it's the public's compliance and agreement with the lockdown measures that have seen them succeed," said NSW Greens MLC David Shoebridge, "not the aggressive policing that we have seen from the NSW police."
"We were never going to be able to police our way through this pandemic," he went on. "It has always been dependent upon the public having buy in, it's understanding why it was essential and then the public agreeing to comply with the measures."
The Berejiklian government passed emergency laws on 24 March. These included measures that allowed NSW police to issue $1,000 on-the-spot fines to individuals who breach public health order regulations that the state was just beginning to impose.
And at 10.20 pm on 30 March, NSW health minister Brad Hazzard issued the Restrictions on Gathering and Movement order. And ever since, reports have been rolling in about the often-bizarre details of when the discretion of NSW police officers has led to COVID-19 fines being issued.
Time on their hands
As of last Sunday, the NSW Police Force had issued 991 pandemic fines. Police commissioner Mick Fuller is personally going through them all and reviewing them. The Herald reported that at that stage, the top cop had revoked 32 of the issued fines.
The quintessential example of when COVID policing discretion might have been misplaced was when on 1 April a man was issued with a $1,000 fine for eating a kebab on a park bench in Newcastle. The 21-year-old had evidently been given two prior warnings that day.
Then there was the case of newly unemployed Wollongong man George Tomo, who decided to take a break from looking for jobs on his computer, and drove down to Port Kembla to drink a coffee and smoke a cigarette while parked and gazing out to sea, when he copped a fine for leaving the house.
And just this week, officers found a man seated at the bottom of a Pitt Street escalator in Sydney's CBD. The 46-year-old, who had no excuse to be there, was issued with a $1,000 fine. While on Monday, two people found sitting in a car without an excuse in Hawk's Nest were issued with fines.
"There are multiple cases where it is clear that the police have misused their discretion and likely issued fines where they had no lawful basis to do so," Shoebridge made certain. "There is no evidence linking that aggressive policing to the so far successful limiting of this pandemic."
The Greens justice spokesperson pointed to New York City, where despite there being a much greater population than here and a heavier COVID toll – over 167,000 cases and close to 13,000 deaths – the local police have only issued 146 summons in relation to social distancing violations.
Exorbitant to say the least
The pandemic fines are some of the heftiest that NSW police has in its toolbox. However, despite this, it's likely the real reason behind the public being so conscientious about pandemic regulations is the threat of contracting or passing on the killer virus, rather than avoiding penalties.
Shoebridge pointed out that NSW police officers have been handing these fines "out like confetti" at a time when hundreds of thousands of people have just lost their jobs over night, so "being hit with a $1,000 fine will be financially crippling".
"It is hard to see any kind of reasonable justification for having such large fines, when for many people it is inadvertence or an accident that has seen them to be caught out by police," he told Sydney Criminal Lawyers.
Pointless policing
Another strong argument as to why it's the people and not the police that we have to thank for our good track record in containing COVID-19 is that it's the keeping of distance from others that has the most impact in containing the virus.
Indeed, the 1.5 metre social distancing rule – which was the first recommendation made by health officials – isn't an enforceable law, which means that the overwhelming majority of people have been sticking to it via their own volition and not through any threat of fine or charge.
This observation could lead one to make the assertion that much of the COVID policing venture has been pretty pointless, as well as to raise the common concern that these pandemic laws will somehow stick around.
Although, according to Shoebridge, it's not the laws that are the worry, rather it's the entitled attitude of officers, which has seen them "go above and beyond their legal powers to stop, search and interrogate individuals without any proper legal basis".
"We need to put this genie back in the bottle as soon as possible," he concluded. "However, that's going to take leadership from both the police commissioner and the police minister. And there is no evidence of that kind of leadership to date."
Receive all of our articles weekly