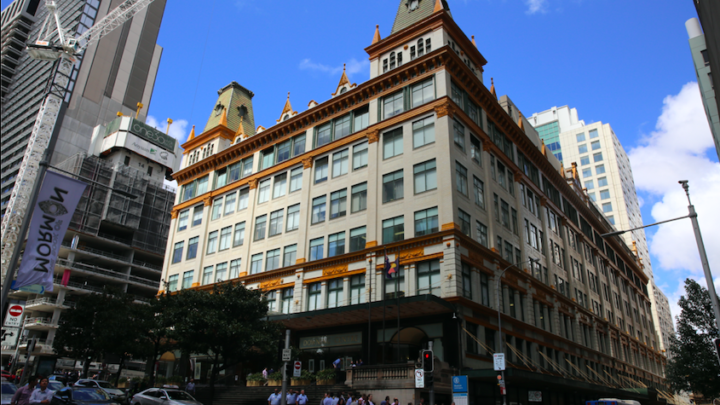 The former deputy mayor of Auburn, Salim Majer, has found himself in hot water again, this time accused of contravening an Apprehended Violence Order (AVO) taken out for the protection of his former-partner.
Police applied for the AVO last year, after Melissa Tysoe complained of being assaulted and threatened by "a man who was known to her."
The matter continues to be under investigation, while Mr Mehajer serves time behind bars for unrelated matters.
Mr Mehajer's bail application was refused in early December 202, ahead of his sentencing hearing for those matters in February 2021.
Criminal matters
Last year, Mr Mehajer was found guilty of two counts of perverting the course of justice and one of making a false statement on oath amounting to perjury, which related to a car crash that occurred three years ago.
He is now accused of contravening the AVO ordered against him, by allegedly getting his sister to contact his former partner and asking her to "drop" the AVO proceedings.
The AVO against Mr Mehajer explicitly states that  is not to contact Ms Tysoe under any circumstances, unless contact is made through a lawyer.
Police papers allege Mr Mehajer asked his sister to make contact during a recorded phone call from Silverwater Correctional Centre, thereby breaching the conditions of the AVO.
The offence of contravening an AVO
Contravening an apprehended violence order is an offence under section 14 of the Crimes (Domestic and Personal Violence) Act 2007 which carries a maximum penalty of two years in prison and/or a fine of $5,500.
To establish the offence, the prosecution must prove beyond reasonable doubt that not only did you breach a condition or restriction contained in an apprehended violence order (whether that be an interim, provisional or final AVO), but also that you did so knowingly.
Defences
In addition to this, you must be found not guilty of contravening an AVO if:
You were not validly served with the AVO or were not in court when the AVO was made,
You contravened the AVO to attend mediation or comply with a property recovery order,
You contravened the AVO to protect yourself, another person (such as your children), or your property (self-defence)
You committed the contravention under duress, or
You had to breach the AVO in order to prevent serious injury or danger (necessity).
Other provisions
Section 14 of the Crimes (Domestic and Personal Violence) Act 2007 also provides that:
A person who is convicted of contravening an AVO through an act of violence must be given a prison sentence, unless the court orders otherwise and records its reasons for not imposing a prison sentence,
A person who is protected under an AVO cannot be guilty of aiding, abetting, counselling or procuring a contravention of the AVO, and
A police officer must make a written record of the reasons for not initiating criminal proceedings for a contravention of an AVO if the officer suspects on reasonable grounds that a contravention has occurred.
Charged with contravening an AVO?
If you are going to court over allegations of contravening an apprehended violence order, call Sydney Criminal Lawyers anytime on (02) 9261 8882 to arrange a free conference with an experienced criminal defence lawyer who will advise you of your options and the best way forward.
Receive all of our articles weekly