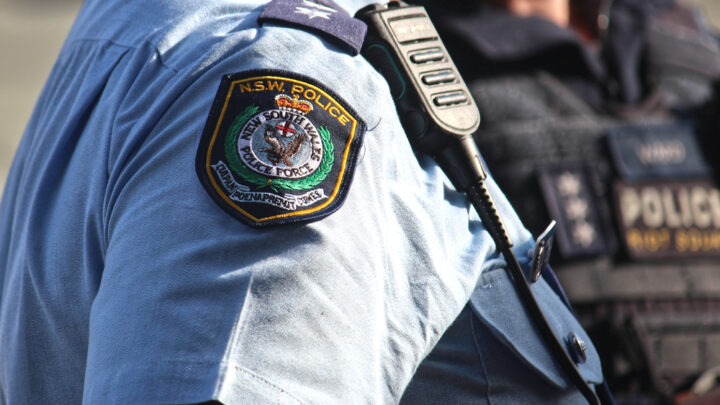 It's taken some years and several high profile scandals, but it seems the NRL has now firmly implemented its hard line policy against players who are alleged to have committed criminal offences.
Latest case
Brisbane Broncos player Payne Haas has been hit with a $50,000 fine, which is the heaviest fine allowed under NRL rules, and given a three-match suspension after an alcohol-fuelled altercation with police officers at Tweed Heads in northern New South Wales last month.
According to police papers, Mr Haas swore several time at officers who approached and asked him for identification, stating among other things, "Don't come near me bro. I'll fucking jab ya, on my mother's life I will" and "Get the fuck out of here bro, get the fuck out of my face or I'll take all of you on myself you fuckwits".
Haas was charged with two counts of intimidating a police officer under section 60 of the Crimes Act 1900 (NSW) as well as using offensive language. He pleaded guilty to the intimidation charges, and the offensive language charge was withdrawn.
His was ultimately sentenced in Tweed Heads Local Court to a two-year conditional release order without a criminal conviction.
It's not the first time the 22-year old State of Origin player has been sanctioned. He was fined $20,000 and handed a four-match suspension in 2019 for failing to fully comply with an NRL probe.
This brings his personal fines to a total of $70,000, and the NRL has also ordered him to undertake an education program and perform community-service.
The offence of intimidating police in New South Wales
Intimidating a police officer falls under the broader offence of assaulting police in New South Wales, which is contained in section 60 of the Crimes Act 1900 and carries a maximum penalty of 5 years in prison..
To establish the offence of assaulting police, the prosecution must prove beyond reasonable doubt that:
To establish the offence, the prosecution must prove beyond reasonable doubt that:
You assaulted, threw a missile at, stalked, harassed or intimidated a police officer.
'Intimidation' has been defined to include:
Conduct (including cyberbullying) amounting to harassment or molestation of the person,
An approach made to the person by any means (including by telephone, telephone text messaging, e-mailing and other technologically assisted means) that causes the person to fear for his or her safety, and
Any conduct that causes a reasonable apprehension of injury to a person.
'Stalking' has been defined to include:
Following a person about,
Watching or frequenting of the vicinity of, or an approach to, a person's place of residence, business or work or any place that a person frequents for the purposes of any social or leisure activity, and
Contacting or otherwise approaching a person using the internet or any other technologically assisted means.
An 'assault' is where:
You caused the officer to fear immediate and unlawful violence, or you made unauthorised physical contact with the officer,
The officer did not consent, and
Your actions were intentional or reckless.
An act is considered to be against a police officer even though he or she is not on duty, if it is carried out due to:
Actions by the officer while executing his or her duty, or
The fact he or she is a police officer.
The maximum penalty increases to 7 years in prison where you inflicted 'actual bodily harm' on the officer which is harm that is more than 'transient or trifling' and includes lasting cuts or bruises.
The maximum increases to 12 years in prison where you inflicted 'grievous bodily harm' on the officer which is 'very serious harm' that includes, but is not limited to:
Any permanent or serious disfigurement,
The destruction of a foetus, other than by a medical procedure, and
Any grievous bodily disease.
Defences to the charge include:
Duress, and
NRL plagued by misconduct
The news about Mr Haas comes around the same time as former NRL player Sam Burgess and coaching assistant of the Rabbitohs was found guilty of intimidating his father-in-law.
Mr Burgess was also sentenced to a two-year good behaviour bond, with no conviction recorded. He was stood down from his position with the NRL and his role as a commentator with Fox Sports after the charges were first laid.
Having been plagued with allegations including match fixing, salary cap breaches, domestic violence, sexual assault flouting Covid-19 regulations to name a few, the NRL's reputation has been in tatters, with some players believing they are above the law.
For the past few years there have been very strong calls from the community for the rugby code to clean up its act, especially given that it is a sport not only watched and enjoyed by millions of Australians, but also by millions of young men, who look up to these players as role models.
In 2018, the NRL began implementing a number of initiatives aimed at junior players in an attempt to reinvigorate membership which was in serious decline – a decline which was linked to the game's poor reputation for player misconduct.
2018 was an exceptionally tough year for the code as it dealt with the fallout over several players who were facing very serious criminal charges and advertisers began walking away from lucrative sponsorship and promotions deals.
St George Illawarra player Jack de Belin was charged with aggravated sexual assault after allegations involving a 19-year-old woman.
Paramatta Eels player Jarryd Hayne was accused of sexually assaulting and injuring a woman in the Hunter valley. Both of these cases were tried separately in the Newcastle District Court last year, and also in both cases, a jury was unable to reach either unanimous or majority verdicts. Both players are now awaiting re-trial.
Manly Sea Eagles' Dylan Walker pleaded not guilty to assaulting his fiancee and Penrith. He is now facing fresh charges of common assault after an incident outside a pizzeria on Sydney's Northern Beaches late last year. He has pleaded not guilty to the charges and will face Downing Centre Court in May.
Two Canterbury-Bankstown players were charged with obscene exposure after 'Mad Monday' celebrations at the end of the 2018 season. Prior to that, there was a string of other incidents,over a number of years, including one involving an NRL player and a dog, accusations of gang rape, and a drug trafficking scandal.
Violence against women
In 2019, former NRL CEO Todd Greenberg vowed to take a tough stance against players charged with offences of violence against women. The NRL served Ben Barbra with a lifetime ban from the game for assaulting his wife.  At the same time, the NRL also implemented the 'no-fault stand down' policy.
Some considered that new CEO Andrew Abdo was handed a poisoned chalice when he took over from Mr Greenberg, but he is showing a strong commitment to cleaning up the game's reputation. He has confirmed the NRL is considering tougher penalties for players for a range of offences.
A wide-ranging review of player misbehaviour, including a review of financial penalties is underway, in conjunction with the Rugby League Players' Association.
Mr Abdo has acknowledged that "there is a small group of players that are continuing to transgress not to the standards we expect at the NRL or the standards that the community expects."
Going to court for intimidating a police officer?
If you have been charged with intimidating a police officer, call Sydney Criminal Lawyers anytime on (02) 9261 8881 to arrange a free first appointment with an experienced criminal defence lawyer who will advise you of your options and the best way forward, and fight for the optimal outcome. Together with our head office in the Sydney CBD, we have criminal defence lawyers in Parramatta, Liverpool, and other convenient office locations across the Sydney Metropolitan area, and beyond.
Receive all of our articles weekly