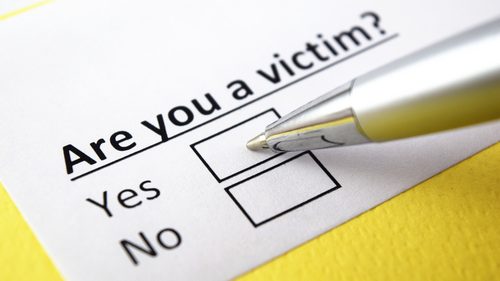 Federal Minister for Revenue and Financial Services, Kelly O'Dwyer, has announced a review of the laws governing superannuation with a view to allowing victims of crime to access the funds of perpetrators.
Ms O'Dwyer noted that the rules regarding the early release of superannuation have changed very little since 1977, and has expressed concerns that some perpetrators have been able to hide their wealth by depositing it into their super funds.
Super funds are held by the government on trust
On 30 December 2016, Australians had approximately $2.2 trillion in government-held superannuation funds. The employer contribution rate has been 9.5% since 1 July 2014, and is scheduled to increase from the year 2021 to reach 12% in 2025
Melbourne barrister Bruno Kiernan explains that the "[c]urrent law treats superannuation as an asset held in trust and you don't have an entitlement to it till you reach preservation age. Till then it's not your asset."
Although the main purpose of superannuation is to fund retirement, many have used the facility to reduce tax and – according to Ms Dwyer – to prevent authorities from accessing wealth.
A case in point
According to Ms O'Dwyer, former CEO of Bega Cheese and convicted paedophile Maurice Van Ryn may have used superannuation funds to prevent his victims from accessing his wealth through victims compensation.
Van Ryn was sentenced to 13 years and six months in prison with a non-parole period of seven years in 2015, when he was convicted of 17 child sex offences against nine victims over an 11-year period. The offences included the rape of a 15-year-old boy, and molesting and indecently assaulting several other children, often after grooming them with gifts and sweets.
62-year old Van Ryn claimed he had only $26,962 to his name after his conviction, but victims' rights groups are concerned that he moved up to $9 million into private superannuation fund to prevent his victims from getting to it.
"I don't see why someone should be able to protect their assets through superannuation in circumstances where a victim would otherwise be granted access to those assets," Ms O'Dwyer remarked.
Industry position
Industry superannuation funds have been calling for a review of early access laws for years, to provide relief to victims of domestic violence amongst others.
HESTA chief Debbie Blakey has welcomed the government's review, saying she will be arguing for domestic violence victims to have access to up to $10,000 to assist with counselling, temporary accommodation and job-seeking.
State initiatives
Victorian Opposition Leader Matthew Guy is pushing for separate laws which would require convicted murderers to forfeit their superannuation funds to the families of their victims.
The initiative was triggered by the revelation in October that killer Adrian Bayley has more than $15,000 in an industry superannuation fund which is accumulating interest while he is behind bars.
"When someone commits a murder, particularly in horrendous circumstances, takes the life of another individual, they forfeit their right to be treated like the rest of us," Mr Guy told the media.
However, the Andrews Government has rejected calls for superannuation to be seized from perpetrators, citing concerns on the impact of their families.
"In many cases, the families and children of prisoners would be severely disadvantaged by such a seizure, particularly if the asset was not related to the offender's criminal behaviour," said Victoria Attorney-General Martin Pakula
The Australian Lawyers Alliance similarly criticised the Coalition's superannuation policy as "populist", saying it would punish partners and children who should not be made to suffer in this way.
Any changes would need to be implemented at a federal level, as superannuation schemes are regulated by Commonwealth laws.
Receive all of our articles weekly