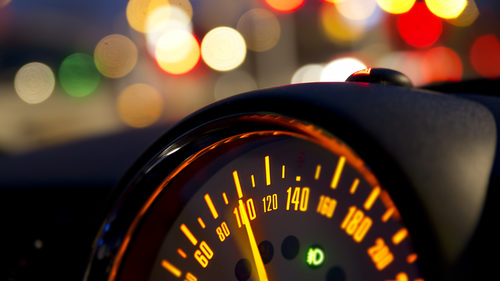 Police have reported that just after 5pm on Friday, 27 March 2020, police sought to pull over an Audi case that was being driven on Greenacre Road in Greenacre, south-western Sydney.
According to police, the vehicle accelerated to at least 120km/h in a 50km/h zone, running a red light at the intersection of Mimosa Road before crossing unbroken lines to overtake a vehicle and making a right turn in Macquarie Street.
The vehicle then allegedly failed to obey a stop sign, before turning right onto Roberts road and coming to a stop in heavy traffic.
When approached by police, the 25 year old driver allegedly refused to exit the vehicle and was physically removed.
She allegedly continued to resist, telling police she was rushing to be tested for COVID-19 and 'repeatedly coughing in the officer's face'.
She was taken to Bankstown Police Station where police charged her with assaulting an officer in execution of duty and several traffic offences including driving whilst disqualified, driving in a dangerous manner and speeding by more than 45km/h.
She was granted bail at Parramatta Local Court the next day.
Her claim to have been speeding in order to be tested for COVID-19 raises the question, can a person avoid criminal responsibility if their actions are undertaken in response to an emergency situation?
What is the defence of necessity?
The common law defence of necessity applies where natural or human threats induce a person to break the law to avoid even more dire consequences.
In R v Cairns [1999] 2 Crim App Rep 137 it was held that a person will have a defence of necessity if:
the conduct was necessary, or reasonably believed to be necessary, to avoid or prevent death or serious injury to him or herself, or to another,
the prevention of death or serious injury was the reason for the conduct, and
the conduct viewed objectively (that is, from a reasonable person's point of view) was reasonable and proportionate, when viewed in light of the danger to be avoided or prevented.
Once a person raises a proper basis for the defence of necessity, the prosecution must prove beyond reasonable doubt that the defence does not apply.
The person is entitled to an acquittal (a finding of not guilty) if the prosecution is unable to do this.
When might the defence apply?
Unfortunately for the 25-year old driver, it is unlikely the defence would apply to her situation because – even if she genuinely believed she was suffering from COVID-19 – the act of travelling to be tested for such a medical condition would not appear to be reasonably necessary to avoid or prevent death or serious injury.
The defence may, however, apply where a person:
Drives at an excessive speed to take a person who has just suffered a stroke or heart attack to hospital,
Pushes through people (which would otherwise amount to assault) in order to get away from someone who is threatening serious harm, or
Steals antidote where their life is in peril and there's no other way to get it.
Clearly, necessity is a defence that only applies in grave and pressing circumstances.
Receive all of our articles weekly