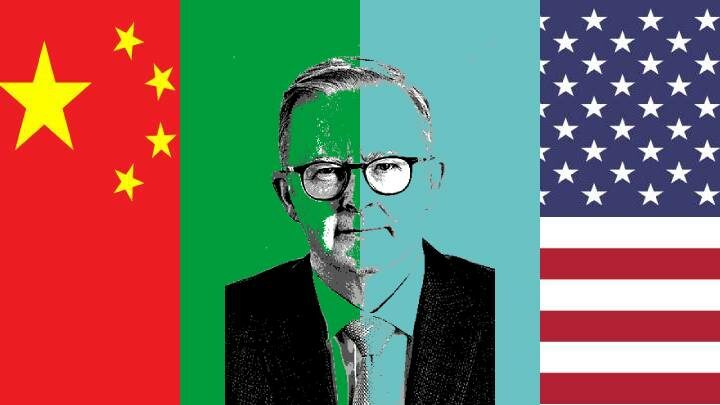 This week has been marked by a sense of new hope. With the fall of Morrison, no longer does the nation have to listen to the patronising voice of a glib leader rolling out one-liners with no real meaning, whilst he twists a version of events to manufacture a truth to suit the moment.
In taking the helm, Albanese brings promise of action on climate, the establishment of an anticorruption commission, greater gender equity, as well as an end to temporary visas for refugees, which will provide permanent protection for thousands now living in the community.
However, the greater feeling that positive change is now upon us has risen from the loosening of the stranglehold the two majors have had on the political sphere, which was seen via the sizable loss of blue-ribbon seats, along with a number of notable key electorates for the new government.
With 75 seats in the lower house, and four still in doubt, it looks like Labor will have a majority to govern, yet the significant numbers of Greens and progressively minded independents in parliament are certain to impact upon any reactionary law-making tendencies Albanese's side may display.
And the signs coming from that the newly incumbent government this week show that while it doesn't seem to harbor the anti-rights stance that Morrison did, in terms of moving forward it's going to be business as usual, but this time delivered with a smile and not a smirk.
The coming war with China
The Morrison-Dutton partnership was careening us towards a US-led war with China, and Albanese's first actions as the 31st prime minister of the nation reveal that we're continuing on that trajectory.
Albanese and new foreign affairs minister Penny Wong took a plane to Japan on Monday to join a meeting of the Quad (Quadrilateral Security Dialogue), which is an alliance between Washington, Tokyo, New Delhi and Canberra, with rising China as its main focus.
During the flight, the new head of the country had a phone conversation with British PM Boris Johnson, and Albanese not only reconfirmed the nation's continuing commitment to the AUKUS pact, but he took into consideration, his counterpart's suggestions on expanding it.
AUKUS is a strategic alliance between Australia, the UK and the US that has security in the Indo-Pacific as its chief concern, which means it's got war with China on its mind. 
Last September, Morrison embroiled us in the new security agreement, which includes our nation acquiring nuclear-powered submarines.
The Quad meeting took place on Tuesday. After an initial waning of interest, this 2007 alliance has just taken on new significance, due, as Albanese put it on Tuesday, to it now being needed "more than ever to meet the challenges and threats of a less certain world".
And whilst in Tokyo for the Quad meeting, US president Joe Biden for the third time confirmed that his nation would be sending in the troops if Beijing invaded Taiwan: a conflict that former defence minister Peter Dutton committed our nation to follow the Americans into.
Indeed, Chinese premier Li Keqiang sent a letter to Albanese on Monday, congratulating him on his victory and suggesting the two nations stabilise relations. However, our new PM knocked back the sentiment, stating, "It's not Australia that's changed: China has".
The climate wars
Within days, Albanese has positively succeeded in shifting Australia's image as the globe's chief climate pariah, which was an image fostered under Morrison.
During his victory speech, the new prime minister stated the nation can now "end the climate wars" to become "a renewable superpower". And at the Quad meeting, he prioritised putting climate on the agenda.
Yet, the concern is how this climate action-ready rhetoric will actually transpire on the ground, as the government has committed to 43 percent emissions reduction on 2005 levels by 2030, which is more ambitious than the Coalition's 35 percent target, but it won't really cut it in terms of impact.
Climate scientists are increasingly warning that the next few years are crucial for taking action before it's too late.
And this is where the progressives in parliament plan to be effective in pushing Labor to make further cuts to emissions. The teal independents are generally pushing for a 60 percent reduction by 2030, and the Greens are calling for a 75 percent reduction over that same time.
However, as reported by AFR on Monday, Labor's likely climate minister Chris Bowen has knocked down any suggestions of taking more urgent climate action, which means project's like Woodside's $16.5 billion Scarborough mega-gas field in Western Australia will go ahead.
The Review further set out that the Albanese government has been assuring the fossil fuel industry verbally and in writing that coal and gas will continue to be on the agenda post-election, which the new PM had previously confirmed whilst electioneering in Queensland in mid-April.
We stopped these
Whilst the ending of temporary protection visas for refugees in the community is a welcome development, the first action taken by the incoming Albanese government was to continue turning back the boats.
A boatful of refugees from Sri Lanka was intercepted in Australian waters on Saturday, which the Coalition broke protocol over to announce publicly that it had turned it around, while it was later confirmed that acting PM Labor MP Richard Marles gave an order to continue with the turnback.
The stark rejection of the majors at the ballot box last weekend confirmed that Australians are sick of human rights abuses being carried out in their name, and not only is the treatment of refugees and asylum seekers under scrutiny, but now, so too is the uptick in the deportation of residents.
The passing of the Medevac Bill last parliament revealed that with enough progressives in the chamber laws that go against the government line can pass, and with so many crossbenchers now in the mix, it's likely the hardline on noncitizens will be questioned if not wound back.
An end to corruption
A federal ICAC was an issue of importance going into the last federal election and it only became more urgent as the last government refused to deliver on its own promised integrity watchdog, whilst also being repeatedly caught handing out taxpayer money in a preferential manner.
Albanese has confirmed he'll be delivering on a national integrity commission by the end of the year. However, the question is whether Labor will prioritise laws that ultimately curb its own ability to carry on with practices that secure future support.
As newly elected Greens Senator David Shoebridge told Sydney Criminal Lawyers in early May, such promises being made in the lead up to an election "suddenly begin to lose their appeal once one of the major parties gets their hands on Treasury".
The senator added that his party will introduce its own anticorruption bill "within the first two weeks of the new parliament", which contains a model that holds the powers of a standing royal commission that apply retrospectively. And this model was already passed in the Senate in 2019.
While Greens leader Adam Bandt further stated this week that there's no reason to wait for a Labor bill when his party's model and another introduced by independent Helen Haines in 2020 are both ready to go, and he's not fused which passes as long as it's a federal watchdog with sharp teeth.
Receive all of our articles weekly