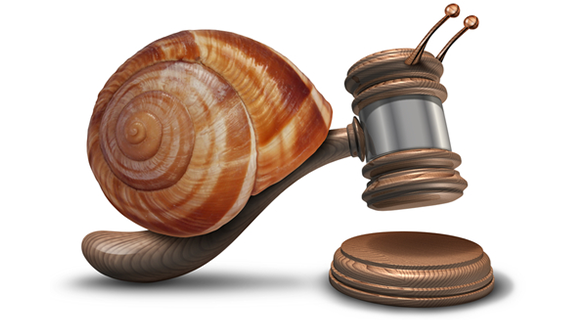 A Sydney mother is calling for reform after spending four years seeking justice for her daughter, who was repeatedly sexually abused by her stepfather.
The 'hell' of getting justice
The nightmare began in January 2014, when 'Rachel' (not her real name) discovered that her husband was drugging her in order to sexually assault her daughter.
When Rachel confronted her partner about the allegations, he fled from the home but was arrested a few hours later.
What emerged thereafter was a horrendous story of repeated sexual abuse of her eldest daughter over several years.
It transpired that the partner, Timothy Stewart, was also drugging the younger daughter to have sex with her. He had gone to great lengths to cover up the abuse, including destroying a letter the girl wrote to her mother, which had attempted to raise the alarm.
What followed was a long and drawn out court process.
Because the family lives in south-Western Sydney, there was more than an hour drive to sittings in courts in Parramatta, Wollongong and Campbelltown.
Adjournments and delays
Rachel says adjournments and delays plagued the family's fight for justice, in both the criminal and family courts.
The criminal case started at Campbelltown Local Court, with Mr Stewart facing 12 charges.
The case was later committed to Downing Centre District Court in the Sydney CBD.
Mr Stewart eventually pleaded guilty to 99 charges relating to the abuse, and a jury later found him guilty of a further 28 offences, including drugging the girl and her mother, sexual assault and indecent assault of her younger sister too. In November 2017, he was sentenced to a full term of 32 years in prison.
Rachel estimates that 30 weeks of her time was spent in court over a four-year period. She says her constant time away from work meant that her employment contract was not renewed, putting enormous financial strain on the family at a time that was already extremely difficult for them.
Backlogs in the criminal courts
Last year, a bill was introduced into NSW Parliament with a view to addressing the extensive delays in the New South Wales District Courts.
The Justice Legislation Amendment Bill 2018 enables a range of cases that previously had to be 'committed' to the District Court to remain in the Local Court. These cases include robbery, recklessly dealing with proceeds of crime of more than $5000, perverting the course of justice and supplying a prohibited drug less than a commercial quantity.
However, critics suggest the move will only make delays worse in the busiest level of the court hierarchy – the District Court.
In a recent review of the Local Court, Chief Magistrate, Judge Graeme Henson reported that the court is dealing with 330,000 cases per year and rising.
Meanwhile, seven new judges took up appointments with the District Court this year as part of a $148 million funding package to improve the system.
Call for reforms
Rachel is now campaigning for reforms including the development of a Justice Precinct in South-West Sydney – one of the fastest growing areas of Australia in terms of population.
The push is being spearheaded by the Law Society of NSW and backed by the Greater Sydney Commission, the NSW Police Association, the Campbelltown, Liverpool, Camden and Wollondilly councils, and the Chamber of Commerce and the Camden Region Economic Taskforce.
Those seeking timely justice hope more courts and more judges would help address an inadequate situation.
Receive all of our articles weekly