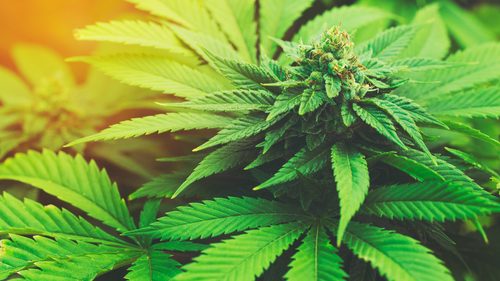 The benefits of medicinal cannabis have been widely recognised over recent years. Cannabis medicines have been used to ease the pain associated with chemotherapy, to treat the symptoms of Alzheimer's and multiple sclerosis, as well as to reduce seizures in cases of severe epilepsy.
In the US, medical marijuana is now legal in 29 states. However, in Australia, authorities are somewhat hesitant about the plant, which is still illegal and until recently has been highly stigmatised.
The Turnbull government passed the Narcotics Drugs Amendment Bill in February 2016. The legislation set up a licensing scheme to allow for "the cultivation and production of cannabis and cannabis resin for medicinal and scientific purposes."
As of August 31, 22 licences had been issued, and another 56 more were under assessment. The Department of Health website states that "even with those licences granted, it will be some time before domestically produced products are available to the public."
And due to the delay in availability, Australian health minister Greg Hunt set up an interim medicinal cannabis importation scheme last February.
Shifting public perception
To get to the stage where the federal government has set up a legal framework to provide cannabis medicines required a number of people in the community -some of whom had been breaking the law – to step forward and campaign for this medicine to be legitimately recognised.
Lucy Haslam has been a fierce campaigner for the legalisation of cannabis medicines. Her late son Daniel used the medicine illegally to treat the pain associated with his cancer. Due to her work, former-NSW premier Mike Baird became a champion of the cause.
And now, another tireless medicinal cannabis campaigner and provider of the medicine, Dr Andrew Katelaris, finds himself detained in Parklea prison. His wife, Maria, states that "Andrew has managed to criminalise himself," whilst trying to decriminalise the plant over a long period of time.
A long-term advocate
Dr Katelaris first became interested in the cannabis plant when he started importing hemp material to manufacture clothing in 1991.
In 1997, Katelaris was granted the state's first industrial hemp licence and he was also granted a licence to grow medicinal plants for research in 2001. However, both licences were revoked after the NSW chief health officer was replaced.
The now deregistered doctor started producing hemp seed oil back in the 90s, and he became an early promoter of hemp seed products. After years of the hemp industry campaigning for the legalisation hemp seed foods, they finally became legally available in Australia last month.
Homegrown product
According to the doctor, in 2005, he was growing a crop on his Dungog property after his licence had been cancelled as it was "a high quality very fine textile cannabis" and he "didn't want to lose the genetics." He was subsequently convicted of cultivation of a commercial quantity of hemp.
Over recent years, the doctor had been working with over 50 children with serious seizure disorders, including intractable epilepsy, and providing them with cannabis medicines.
Dr Katelaris told Sydney Criminal Lawyers® in February that he believes the homegrown industry should be kept alive, along with establishment of pharmaceutical cannabis products, as it would keep the prices down for patients.
A controversial treatment
In October 2016, the Health Care Complaints Commission found that Dr Katelaris had breached codes of conduct, when he'd injected cannabis oil into two women with ovarian cancer in September 2015.
The commission deemed it an "unsafe clinical trial," and banned him from injecting cannabis or administering it in the treatment of cancer.
Paul Robert Burton, the secretary of the Church of Ubuntu, explained that the doctor tried unsuccessfully to get the oil tested. And while both women initially had an adverse reaction to the treatment, they both recovered. Although, one woman has since passed away due to her illness.
Mr Burton also points out that despite reports that Dr Katelaris is a part of their multi-faith group that runs a wellness clinic, the doctor has never been a member of the church, and has always remained an external consultant.
The raid
On May 30, NSW police raided the St Ives home of Dr Katelaris. Officers allegedly found a quantity of cannabis, as well as an amount of money, at the residence. The doctor was charged with seven offences, including possession and having proceeds of crime.
On the following day, he appeared before Hornsby Local Court and was granted bail. However, on December 5, Katelaris appeared before Downing Centre District Court, where his bail was revoked, and he was immediately incarcerated.
After visiting the doctor at Parklea prison, Mrs Katelaris reported that the conditions he is being held in have improved significantly. She described an upcoming bail hearing as "critical," because she doesn't want to see her husband being held behind bars for a prolonged period of time.
The doctor's main trial is set for November 5 next year.
Raising awareness
"Andrew was a long-term activist," Mrs Katelaris explained. "And what he had done was intentional to raise awareness about the issue of medicinal cannabis." She understands that the authorities don't necessarily see it from his point of view, and the situation has become quite serious.
Mrs Katelaris recalled her husband's early clothing manufacturing, which led to his promotion of hemp seed and flax oil. The doctor then began lobbying for the legalisation of hemp seed, and even wrote submissions to the food authority about the matter.
"More recently, when he observed the effects on Dravet's children of using medicinal cannabis, he's been a proponent of" the medicine, she said.
A time for change
Mrs Katelaris stated that "at the level of the judiciary there's a great understanding and insight" regarding medicinal cannabis. And while that same level of understanding might not be found in the police force, she knows her husband has helped a former high-level police officer's family member.
And just like with the Vietnam War, Mrs Katelaris believes, attitudes will change once more of those in power experience the benefits that medicinal cannabis can bring.
Not until politicians' children became involved in the fighting, "did they start to advocate for the Vietnam war to stop, because they were suffering firsthand," she concluded.
Dr Katelaris' son has set up a crowdfunding campaign to help with his father's legal fees.
Last updated on
Receive all of our articles weekly