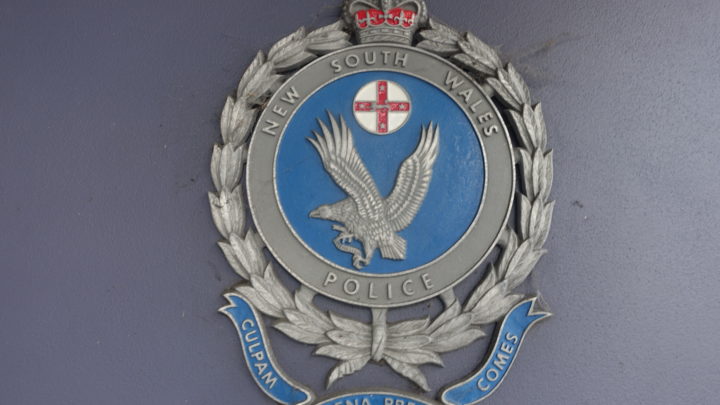 Over this financial year, 2019-20, NSW police officers are in the midst of carrying out at least 3,899 personal searches in Parramatta. This is known because it's set out in the business plan for that area command. And if you spend time there, you've got more chance of being searched than last year.
For those who frequent Kings Cross, you're being subjected to 8,313 personal searches this year. But, take heed, you've got slightly less chance of being bailed up than last financial year.
While if you live in the Blue Mountains, note that you've got a lot less chance of being searched than people in greater metropolitan Sydney. Local officers in the hills only need to cover 770 searches all up over the 12 month period.
That's right, NSW police is running a quota system in relation to personal searches, as well as other police procedures. And while this is of concern, what might be of more is that these personal searches can quite easily lead to a strip search if an officer thinks it's necessary.
"Policing by numbers" is how NSW Greens MLC David Shoebridge refers to it. He's the man who recently obtained the quota figures for personal searches and move on orders from all area commands across the state.
And the Greens justice spokesperson asserts that the quota system is the missing link relating to a number of other factors that have led to the steep incline in strip searches being carried out in NSW, as it's an equation that has never quite added up.
Cross one off the list
"From what we can see with the numbers, these quotas are actually determining police behaviour," Mr Shoebridge told Sydney Criminal Lawyers. "Quotas are being set of just under a quarter of a million searches and then police commands are striving to meet those quotas."
And he added that to a large extent the quotas are being met.
The number of personal searches set for the financial year 2018-19 was 241,632. The actual number of searches that were carried out over the 12 month period was 238,813 – so, slightly under. This year's target is 237,089.
"This is a policy that almost guarantees that the legal prerequisite for a search won't be met," Shoebridge continued. "It's a policy designed to make police breach the law and end up searching people not based upon what they see or the suspicion that they genuinely hold."
Section 21 of the Law Enforcement (Powers and Responsibilities) Act (the LEPRA) 2002 (NSW) outlines that officers can only stop and search a person if they "suspect on reasonable grounds" that they're holding an item that's stolen or related to a crime, or they possess prohibited drugs.
But, as the Legislative Council member points out they're literally searching people, "so when they go back at the end of their shift, they've made the numbers".
The missing link
Back in December 2018, Shoebridge released another set of figures he'd obtained via freedom of information laws, which outlined that the use of strip searches has dramatically escalated over recent years.
The four year period ending in June 2018 saw a 47 percent spike in strip search use in NSW. In 2014-15, there were 3,735 strip searches performed, while in 2017-18, the figure was 5,483. And this is despite section 31 of the LEPRA requiring a serious and urgent reason to conduct one.
NSW police commissioner Mick Fuller stated during September 2018 budget estimate hearings that there had "not been a change in policy in relation to strip searches".
Although, Mr Shoebridge and the Redfern Legal Centre's head of police accountability practice Samantha Lee both insisted there must have been an official change in policy that was resulting in the drastic rise in strip searches.
"We see this as a key part of the puzzle," Shoebridge said. "We now know that part of the problem is the fact that police are having to meet a quota of a quarter of a million searches every year, regardless of whether they're justified."
Future crime
Following the release of the figures, NSW police stated that the quotas are part of its "proactive policing strategies".
UNSW Faculty of Law senior lecturer Dr Vicki Sentas explained last November that proactive policing has come into global use over recent decades for economic reasons.
The doctor co-authored last year's UNSW report Rethinking Strip Searches by NSW Police, which was commissioned by the Redfern Legal Centre. It found that the use of strip searches has increased twentyfold in this state when compared to 2006 rates.
"Proactive policing was contrasted to traditional policing, so-called reactive policing. And proactive policing was seen to be a more efficient and effective technique," Dr Sentas explained. "Police forces all over the world sought to prevent crime by predicting" where it would occur.
So, this type of preemptive policing means that either people or electronic devices are using data or opinion to calculate where future crimes will be perpetrated or who the culprits will be. An example of the second version is the controversial NSW police Suspect Target Management Plan (STMP).
Would you like a move on order with your burger?
Mr Shoebridge describes this type of "aggressive" policing as "a guaranteed policy to abuse people's human rights and to breach the law on searches". And he added that "it's about policing by numbers, rather than by responding to circumstances on the ground".
Discretionary police powers are those that allow officers to decide whether they should apply them. There are set protocols to ensure they're not abused. These powers include personal searches and move on orders. And the concern is the quota system is simply forcing officers' decisions.
"When it comes to quotas for those discretionary powers, it's effectively incorporating a for-profit corporate model into what is meant to be a public service designed to comply with the law and respect people's rights, and we've seen the problems that causes," Shoebridge concluded.
Receive all of our articles weekly