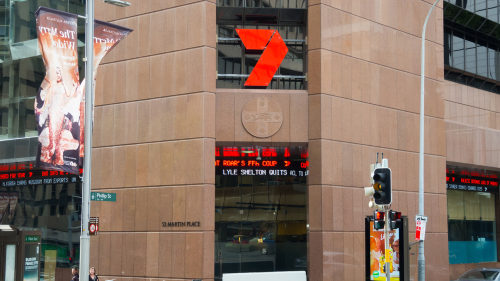 A former senior executive of Seven West Media, the owners of television Channel 7, was granted conditional bail on 25 July 2019 after being charged with multiple offences arising from his alleged misappropriation of $8 million in company funds.
57-year old John Fitzgerald was employed by Channel 7 in senior roles for 15 years, including positions involving the control of financing and programming.
Police allege that from 2002 to 2016, Mr Fitzgerald generated and approved around 700 fraudulent invoices on behalf of Channel 7, which were paid into his personal and business bank accounts.
"In March 2017, detectives from the State Crime Command's Financial Crimes Squad established Strike Force Hamment to investigate the misappropriation of funds totalling more than $8 million by a former employee of the network," police said in a statement.
They arrested Mr Fitzgerald at his home at Breakfast Point on the morning of 24 July 2019, charged him with six counts of obtaining a financial advantage by deception and two counts of misappropriating money as an agent, and remanded him in police custody.
The defendant appeared before Burwood Local Court the next day, where he was granted bail conditional upon surrendering his passport, reporting to police three times per week and not seeking employment other than that which he currently has.
Mr Fitzgerald is currently employed as a bookkeeper with a fashion boutique, but does not have access to the company's finances.
His current employer attended court in his support.
Police allege the bulk of the misappropriated funds was used for investments in real estate and superannuation.
The offence of obtaining a benefit by deception
Section 192E of the Crimes Act makes it a crime to obtain property belonging to another, or obtain any financial advantage or cause a financial disadvantage to another, where this is done dishonestly by any deception.
The maximum penalty is 10 years' imprisonment when the matter is referred to the District Court, or 2 years if it remains in the Local Court.
To establish the offence, the prosecution must prove beyond reasonable doubt that:
The defendant engaged in a deception,
The defendant's actions were dishonest,
The actions created a financial advantage over another person's property, or caused the other person to suffer a financial disadvantage, and
The actions were intentional or reckless.
Defences to the charges include duress and necessity.
Receive all of our articles weekly