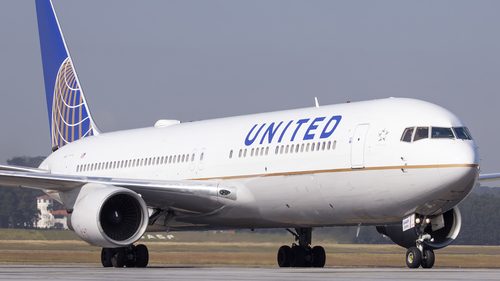 The world watched in horror as footage of Dr David Dao being dragged off a United Airlines flight by Chicago Aviation security officers went viral earlier this month. Airline officials said employees were just following "established procedures," but to many the incident looked more like an assault.
Indeed, United Airline employees were actually following standard operating procedures. In the case of the United Airlines flight from Chicago's O'Hare International Airport bound for Louisville, four airline employees needed to board the flight, but there were no empty seats.
Flights are often overbooked by airlines, which is usually resolved by passengers missing flights or volunteering to take a later one. So following procedures, airline staff offered passengers $400 and then $800 worth of vouchers and a hotel to stay in if they vacated their seats.
However, there were no takers.
The next step in airline's policy was to randomly select four passengers to vacate their seats. Three of those selected agreed to leave the plane, but Dr Dao refused to, as he said he had patients to see to on the following day.
As the chief executive of United Airlines Oscar Munoz put it, the airline's employees were then "left with no choice but" to call the security officers from the Chicago police department "to assist in removing the customer from the flight."
But surely, there should have been another step in the airline's standard protocol before a full paying customer, who was already seated on a flight, was forcibly removed from the plane. And the image of Dr Dao's bloodied face after the incident attests to this.
Sorry sir, but it's standard procedure
This is not the only example of airline employees blindly following company policy to the point that their actions become dehumanised. Back in 2009, Jetstar employees told Paralympic gold medallist Kurt Fearnley that he wasn't allowed to use his own wheelchair at Brisbane airport.
Mr Fearnley was offered the use a different wheelchair, which would have required that he had to be pushed through the airport. The athlete declined the offer and instead crawled around the airport whilst he waited for his flight home to Newcastle.
The airline employees who insisted the athlete get out of his wheelchair were following the airline's standard policy. However, it's easy to conceive that these employees might have questioned whether humiliating Mr Fearnley in this manner was really the correct procedure to follow.
Occupational psychosis
These incidents are examples of what's referred to as occupational psychosis: a term that was coined by the American psychologist John Dewey.
The concept refers to individuals blindly following the procedures of a company or an institution that they're employed by, in order to function in their role. This can lead to individuals internalising ideas and behaviours that can seem absurd to those outside of the organisation.
The twentieth century American sociologist Robert K Merton explored the concept in relation to bureaucracies.
Merton outlined that a negative aspect of the way institutions, such as bureaucracies, operate, can lead to people developing trained incapacity, which is when an individual's abilities actually "function as inadequacies or blind spots."
This results in employees basing their actions on training and skills which have been applied successfully in the past, but are no longer appropriate "under changed conditions."
In these instances, an institution's policies and procedures become absolute in the minds of employees. "Adherence to the rules, originally conceived as a means, becomes transformed into an end in itself," wrote Merton.
According to the sociologist, this interferes with individual's being able to adapt policies and procedures to special conditions not envisaged when they were drawn up.
And another aspect of this mindset is "a stress on the depersonalisation of relationships" with clients and the public, Merton stated.
Institutionalised brutality
Of course, it's not only within the cultures of bureaucracies and airlines where this adherence to the rules is to the detriment of others.
Take the Northern Territory's youth justice system. It's come under intense criticism recently, following an incident where children were tear-gassed and hooded at Don Dale youth detention centre.
In August 2014, six teenagers were tear-gassed in their cells. The youths were being held in the Behavioural Management Unit (BMU), which is an isolation section of the facility. The detainees had been held there for two weeks, sometimes being held with their cells for up to 23 hours a day, with no running water.
A report by the NT children's commissioner released in September 2015 condemned the actions of the youth justice officers during the incident. However, former-NT corrections commissioner Ken Middlebrook defended the officers' actions, claiming no overuse of force or tear gas had been used.
Kay Densley, regional secretary of the Community Public Sector Union – the union that represents the detention centre employees – told the ABC its members shouldn't bear the blame for the incident, as it was due to inadequate training and management factors.
This is a case where children have been treated in a way that amounts to torture. Youth justice officers were aware of the inhumane conditions and practices the youths were being subjected to and yet the situation continued, as the employees were just following the rules.
And when the sadistic treatment of these children came under public scrutiny, the authorities and supporting institutions were quick to defend the actions of employees, as procedures were simply being adhered to. And if there were any transgressions, they were put down to poor training.
Taking responsibility
Yet it seems we live in a world where far too often following the rules is used as an excuse for not taking personal responsibility for actions that cause great harm and sometimes horrific consequences to other people.
This can be seen on a broader scale in the systematic and bureaucratic murder of six million Jewish people under the Nazi regime in Germany during World War Two. Or in the continuing atrocities being perpetrated in the name of the Australian government's policy of offshore detention on Nauru and Manus Island.
And it can also be found the current policies of the NSW Department of Family and Community Services that have led to the removal of over 6,000 Indigenous children from their homes as of June 2015, in what is being referred to as the continuing stolen generation.
But these injustices will continue to be carried out under the provisions of the policies of governments and corporations until individuals take responsibility for their own actions, rather than blindly following the rules that have been prescribed to them.
Receive all of our articles weekly