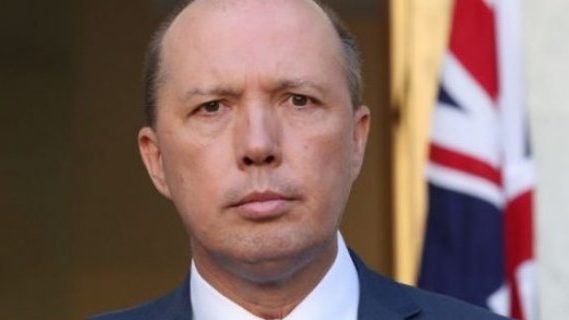 Peter Dutton has been widely criticised for making unsubstantiated claims that sexual assault victims on Nauru were "trying it on" by seeking abortions in Australia.
The Home Affairs Minister saw fit to demonise victims of heinous sexual crimes such as aggravated sexual assault leading to pregnancies, taking the position that they should have their abortions and then be flown back to the place they were raped whilst Australia had a legal duty of care to protect them.
The comments have been seen as more than just insensitive, but an indication of the minister's failure to recognise his duties under the law let alone to sympathise with the plight of refugees who have been victimised in the worst way imaginable while under Australia's control.
The comments
Speaking to Sky News last Thursday, Mr Dutton stated:
"Let's be serious about this. There are people who have claimed that they've been raped and came to Australia to seek an abortion because they couldn't get an abortion on Nauru. They arrived in Australia and then decided they were not going to have an abortion. They have the baby here and the moment they step off the plane their lawyers lodge papers in the federal court, which injuncts us from sending them back."
Mr Dutton provided evidence or details to support his claims.
The comments come after a decision of the Federal Court of Australia which ruled in 2016 that Australia had breached its duty of care as a result of Mr Dutton's decision to refuse to arrang for a woman who had been sexually assaulted and subsequently become pregnant to be brought to Australia for an abortion.
The court found that the decision exposed the woman to serious medical risks.
Criticism
Lawyers who have acted for multiple sexual assault victims on Nauru asserted that none were "trying it on," blasting Mr Dutton for his unsubstantiated, offensive and dangerous comments.
One of those lawyers made clear that the horrific experiences endured by her refugee clients were well documented and accepted as genuine by Australian authorities.
"The minister would have the same information about our clients that I have, which makes it so disappointing to see them being miscast as anything other than people who have suffered a horrendous crime and who need medical attention," she stated.
Speaking of the victims, the principal solicitor at the National Justice Project, George Newhouse, made clear that, "[t]heir lives were violated and destroyed under the minister's watch", and "[t]he fact he's using them as political cannon fodder is an absolute disgrace."
Demonising for political gain
During the Sky News interview, Mr Dutton justified his government's push to repeal Medevac laws (which allow offshore detainees to be brought to Australia for medical treatment) on the basis that some of the 1,000 or so detainees on Nauru were of "bad character".
However, the Home Affairs Minister did not give details of these "bad" people when pushed by presenter David Speers, merely stating, "I'll go into those details at the appropriate time."
Hypocrisy
The Coalition had initially opposed Medevac laws on the basis they would result in serious criminals such as murderers, rapists and paedophiles being brought to Australia. It has, however, produced no evidence of this at all but did see fit to secretly accept into Australia two Rwandans who admitted murdering eight tourists.
Attacking the integrity of medical professionals
Mr Dutton inferred that the medical assessments of some of the 30 detainees brought into Australia were contrived, stating that the assessing doctors had "advocacy backgrounds" and telling Mr Speers "I think you want to have a look at each of the cases [of the patients]".
The bald claim attacks the integrity of medical professionals in the face of overwhelming evidence of the mental and physical health crisis in Nauru, where many have self-harmed and even committed suicide.
Again, when pressed, the minister did not provide details of these unethical doctors or the patients who were actually well.
Scare tactics
Mr Dutton's remarks are part of the government's attempt to turn public opinion against Medevac laws and pressure members of parliament into repealing them.
The legislation enables patients to be brought to Australia for urgent medical treatment when this is not available on Nauru. It does not contain provisions which allow patients to remain in Australia once they have been treated.
Opposition Home Affairs spokeswoman Kristina Keneally says Labor would consider amendments to the laws if there is "compelling evidence" to do so.
"The government has not put forward any compelling evidence as to why this legislation should be repealed," she remarked. "We are not open to repealing the law in absence of any actual evidence. [Mr Dutton] needs to put up or shut up."
Receive all of our articles weekly