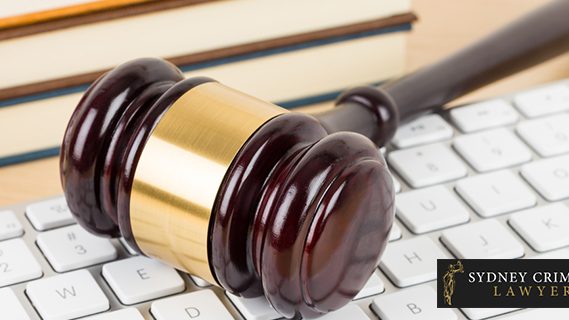 In case you've missed any of them, here's a rundown of the past week's articles:
Woman Imprisoned for False Sexual Assault Allegations
The false accusation of rape resulted in the woman's former partner spending months behind bars and nearly taking his own life.
Click here to read the article
The Offence of Threatening to Distribute Intimate Images in NSW
An NRL player has denied threatening to publish lewd images of a former teammate.
Click here to read the article
Financial Gain is not an Aggravating Factor in Drug Supply Cases
A man convicted of large commercial drug supply had his sentence reduced when the appeal court found that funds received cannot amount to an aggravating factor.
Click here to read the article
Man Pleads Guilty After Posing as Police to Get Maccas Discount
A prison guard has pleaded guilty to fraud after pretending to be a police officer to receive a $10 discount on a Big Mac and 24 McNuggets.
Click here to read the article
Politician's Office Will Not Be Prosecuted
No charges will be brought over illegal leaks from Liberal Party Senator Michaelia Cash's office to the media.
Click here to read the article
Just Test the Damn Pills: Sydney Rallies in Support of Harm Reduction
Despite a spate of recent deaths at Australian music festivals and the positive results of pill testing initiatives in a number of countries, our premier continues to refuse to even consider the harm reduction measure.
Click here to read the article
Immigration Detainees on Hunger Strike Over Brutality and Deplorable Conditions
Immigration centre detainees in Sydney, Brisbane and Melbourne have joined over 350 in Perth who are in their tenth day of a hunger strike over brutality, arbitrary punishment and deplorable conditions.
Click here to read the article
Five First Nations Girls Commit Suicide in Just Nine Days
A spate of girls taking their own lives has drawn attention to the ongoing First Nations youth suicide crisis.
Click here to read the article
NSW Police Officer Pleads Guilty to Sharing Arrested Woman's Intimate Images
He arrested the woman over a traffic incident, conveyed her to the police station, used investigative software to access and download private images which depicted the woman's genitals, then uploaded the images to a closed Facebook group comprising four other serving police officers.
Click here to read the article
Defence Chief Calls for Greater Government Control of the Internet
The head of the Australian Defence Force claims the threat of cyber-espionage warrants greater government regulation of the internet.
Click here to read the article
Prison for Police Officer who Groomed Vulnerable Teen
A Victorian police officer who groomed a troubled foster child for sexual activity has been sentenced to imprisonment.
Click here to read the article
Doctor Reports Being Assaulted by Police While Trying to Help Injured Man
The brain injury specialist made a complaint to police internal affairs after officers allegedly assaulted her as she tried to help an injured man, then deleted her footage.
Click here to read the article
Peter Dutton Tops Hard-Right Hitlist
GetUp is lobbying against politicians which it says "have championed Adani, trashed renewables, left refugees in limbo, viciously attacked people doing it tough, and defunded our ABC".
Click here to read the article
Youths Demand Pill Testing to Stop Deaths: An Interview With SSDP's Sofia Devetak
Students for Sensible Drug Policy recently launched Be Heard Not Harmed, the first youth-led campaign for pill testing – an issue which primarily affects young people.
Click here to read the article
If you are going to court for a criminal or traffic case, call us anytime on (02) 9261 8881 to arrange a free first conference with an experienced criminal lawyer at Parramatta, the Sydney CBD, Liverpool, Penrith, Bankstown, Chatswood, Wollongong or Newcastle.
Receive all of our articles weekly
Author
Sydney Criminal Lawyers
Sydney Criminal Lawyers®
is Australia's Leading Criminal Defence firm, Delivering Outstanding Results in all Criminal and Driving cases. Going to Court? Call (02) 9261 8881 for a Free Consultation.