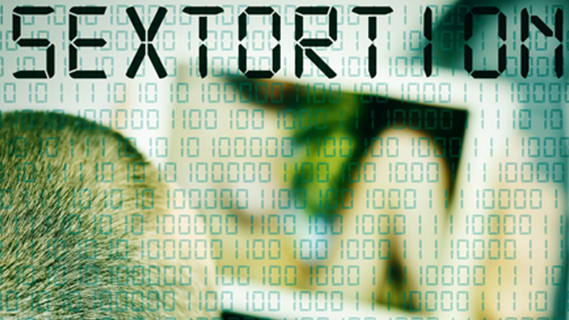 Fake 'morphed' photos are fast becoming the latest way that people can bully and humiliate each other online, with reports the Federal eSafety commission is currently investigating a number of cases involving digitally altered images where innocuous headshots have been used in conjunction with pornographic body images, then circulated on social media.
In one incident, a school teacher has lodged a complaint with the eSafety Commission after becoming aware an image of her was being circulated among school students via the social media app Snapchat. The image used a picture of the teacher's face, sourced from an electronic school newsletter, which was then photoshopped onto a woman's naked body from a still photo taken from a pornographic movie.
Image-based abuse
The conduct is a form of image-based abuse, which may potentially be prosecuted under a number of criminal laws – including NSW laws relating to 'revenge porn' and Federal laws which make it an offence to 'use a carriage service to cause offence or to harass or menace another person', depending the circumstances involved.
NSW revenge porn laws
Last year, the NSW parliament passed the Crimes Amendment (Intimate Images) Bill which inserted a new Part 3, Division 15 into the Crimes Act 1900.
Section 91P of the Crimes Act now makes it an offence punishable by up to 3 years' imprisonment and/or a fine of $11,000 for a person to intentionally record an intimate image of another person without that other person's consent, while knowing or being reckless to the fact that the other person did not consent.
Section 91Q of the Crimes Act prescribes the same maximum penalty for anyone who intentionally distributes an intimate image of another person without that other person's consent, while knowing or being reckless to the fact that the other person did not consent.
And section 91R prescribes the same penalty for anyone who threatens to record or distribute an intimate image without consent, intending the other person to fear the threat would be carried out.
An 'intimate image' is defined by section 91N as:
an image of a person's private parts, or of a person engaged in a private act, in circumstances in which a reasonable person would reasonably expect to be afforded privacy, or
an image that has been altered to appear to show a person's private parts, or a person engaged in a private act, in circumstances in which a reasonable person would reasonably expect to be afforded privacy.
The same section defines 'private parts' as:
a person's genital area or anal area, whether bare or covered by underwear, or
the breasts of a female person, or transgender or intersex person identifying as female.
'Engaged in a private act' means:
(a) in a state of undress, or
(b) using the toilet, showering or bathing, or
(c) engaged in a sexual act of a kind not ordinarily done in public, or
(d) engaged in any other like activity.
Additional funding to address the issue
In its recent budget announcement, the Federal Government committed to providing $14.2 million over four years for the eSafety Commissioner to help make cyberspace safer for women.
The package includes additional funding to combat the non-consensual sharing of intimate images, as well as the implementation of a civil penalties regime and funding for training to teach children about online safety and security.
The Federal eSafety Commission has issued also recently new advice to women, as part of its Women Influencing Tech Spaces initiative, on how to deal with a range of gender-based threats online.
The advice covers acts like "doxing", which publishing another's address or phone number which can lead to stalking and harassment, and "sextortion" which is when intimate images are used to blackmail.
The commission also notes the emergence of "face-swapping" and "morph-porn" as a means to humiliate women online.
Men are victims too
And while women tend to be the majority of victims, they are not the only ones.
Earlier this year, consumer protection authorities warned about a notable rise in 'sextortion', with scammers increasingly targeting men on social media and dating websites.
Models were being used to entice victims into sending explicit photos and videos of themselves, which were then being used for blackmail. In some cases, the targets were invited to have cyber-sex via Skype, which was recorded.
A 36-year-old Western Australian man sent a video of himself to a woman he thought he knew and befriended on Facebook. But the woman turned out to be a scam artist, who demanded $5,000. When he refused to pay, the video was sent to his girlfriend.
In another case, a 21-year-old man sent a video to a woman he had just met online and was then told the footage would be sent to his family and ex-girlfriend if he didn't transfer $1,000.
The scammers then sent a message to his mother and uncle to show they were serious about the threat.
There have even been reports of spyware being used to activate webcams on computers and the intimate footage used to extort those who have been filmed.
The consequences of such conduct can be devastating, leading to anxiety and depression. In some cases, the impact can lead to hopelessness and even suicide.
Kids and teenagers are highly susceptible to online dangers
A former Queensland teacher who is now an online child safety advocate says, in her experience, parents are completely unaware of about 80 per cent of what their teens engage in on the internet at home.
Her research suggests that 51% of boys admitted seeing pornography online, 20% of girls said they were being pressured to send nude photos of themselves and 20% of kids are engaging with people they don't actually know.
Taking control
While victims who are invited to share images of themselves have some control – by not sending photos, by blocking predators, contacting site administrators and deactivating their accounts, it's the innocent victims whose images are being digitally altered without their knowledge or consent, who some believe need the most protection.
Legislation governing the operation of the eSafety Commission will be reviewed in July, and the commission is hopeful the government will broaden its the powers.
Receive all of our articles weekly