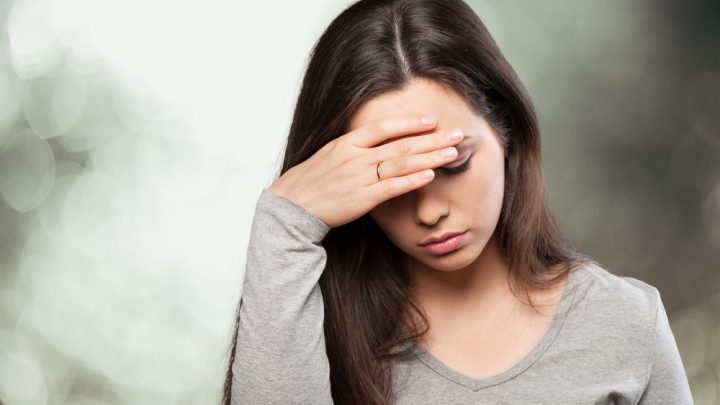 It might seem like an easy way to seek vengeance on an ex-lover, but a new parliamentary inquiry will investigate whether publishing 'revenge porn' should land you in prison.
The New South Wales Parliamentary Committee into Law and Justice was appointed last month to determine whether greater legal protections should be afforded to those who find compromising personal photos of themselves leaked online. If these protections are deemed necessary, publishing revenge porn could soon become a criminal offence, attracting lengthy prison terms.
The inquiry follows hot on the heels of Google's efforts to crack down on revenge porn, with the tech giant announcing last month that it will allow victims to request to have naked images censored from its search results.
What Is Revenge Porn?
'Revenge porn' refers to the dissemination of sexually explicit images or media without the subject's permission.
This type of material is typically distributed by a former lover following the breakdown of a relationship, but it can also include media obtained and disseminated by a hacker or unrelated person.
The Scope of the Inquiry
The inquiry will broadly examine the issue of 'serious invasions of privacy in New South Wales,' with Committee Chair, Natasha McLaren-Jones suggesting that recent developments in social media have made people more vulnerable to breaches of privacy.
The Committee will also explore the negative impact of other technologies such as drones.
But much of the inquiry's focus will be on whether a statutory cause of action for breaches of privacy is necessary – or if existing legal remedies are sufficient.
The Committee has called for submissions from persons affected by revenge porn and 'the challenges that they have faced.' Once submissions are received, they will be reviewed by the Committee before a final report is published recommending possible areas of reform.
The Campaign to Eliminate Revenge Porn
There have been calls for revenge porn victims to be afforded better protections after several Hollywood celebrities found their nude photos leaked all over the internet.
A-list stars including Jennifer Lawrence, Ariana Grande and Kate Upton had their private photos disseminated to notorious online group 4chan, by an anonymous hacker who claimed to have obtained the snaps from iCloud.
Outraged, those targeted demanded legal reform, with Lawrence claiming that "the law needs to change, and we need to change."
And it seems the world listened. Many US states, Japan, Canada, and a multitude of other countries have since criminalised revenge porn, with more countries set to follow suit in the near future.
The United Kingdom has also made legislative changes, with the introduction of the Criminal Justice and Courts Act 2015 coming into effect in February this year.
Under section 33 of that Act, a maximum penalty of 2 years' imprisonment applies to those who 'disclose a private sexual photograph or film if the disclosure is made without the consent of an individual who appears in the photograph or film, and with the intention of causing that individual distress.'
However, defences to the section apply where a defendant is able to prove that he or she reasonably believed that:
the disclosure was for the publication of journalistic material, and that the publication of the journalistic material was in the public interest;
the disclosure was necessary for the purposes of preventing, detecting or investigating crime; or
the photograph or film had previously been disclosed for reward, and they had no reason to believe that the previous disclosure for reward was made without the consent of the subject.
Those spearheading campaigns to change the law in New South Wales argue that the dissemination of revenge porn causes shame and victimisation to women – and existing laws allow perpetrators to get away unpunished.
Is There a Need For Legislative Change in Australia?
Laws do exist within Australia which may be used to prosecute perpetrators in revenge porn cases.
For instance, section 91L of the NSW Crimes Act makes it an offence to film a person's private parts for sexual gratification without consent, in circumstances where the person would not expect their private parts to be filmed. The maximum penalty is 2 years imprisonment and/or an $11,000 fine.
However, the section does not cover situations where the party who was filmed consented to the filming, which is usually what occurs in revenge porn cases.
Additionally, section 474.17 of the Commonwealth Criminal Code makes it a crime to use a carriage service to menace, harass or cause offence. The maximum penalty is three years imprisonment.
But while the Australian Federal Police has acknowledged the devastating impact of revenge porn, it has been reluctant to prosecute complaints.
Because of this, lawmakers argue that more specific provisions outlawing revenge porn are needed.
Victoria was the first Australian state to enact 'sexting' and 'revenge porn' laws last year. The laws make it illegal to intentionally share explicit images without the subject's consent, with the legislation imposing a maximum penalty of two years imprisonment.
Safeguards were introduced around the same time to prevent young people from being prosecuted for consensually sharing sexual images.
New South Wales could well be the next state to introduce these laws. Ironically, the inquiry into invasions of privacy will overlook other incursions into private lives, such as the recent metadata retention laws, which arguably have a greater impact on society's right to privacy.
Receive all of our articles weekly